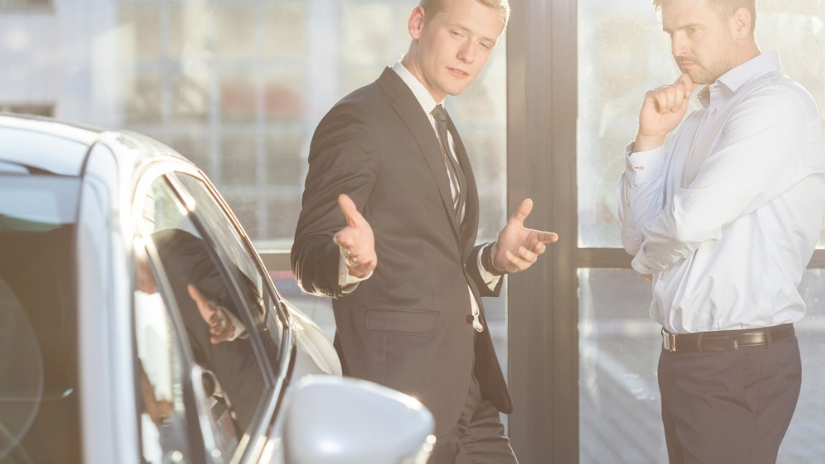 Restrictions on what may be – or may not be – available as a company car or fleet pool car are especially frustrating to those moving up to a management level where the job includes the perk of a car. However, the restrictions are in place for a reason.
While corporate executives may feel hard done by because they cannot have a particular car, the restrictions on fleet buying go right back to the person responsible for procurement on behalf of the company.
As the second biggest cost to company after salaries, the vehicle fleet needs to be carefully planned and every fleet manager or procurement manager needs to set up a Best Practice programme for vehicle acquisition.
"Planning and forecasting is key to mitigate budgetary constraints and any vehicle stock issues, which could impact on business deliverables," says Denise Fairhurst, General Manager Supplier Management at EQSTRA Fleet Management. "Engagement with finance and operations is vital to ensure all are on the 'same page' and to ensure all processes and policies are documented for business sustainability and constant development. There should be 'ticks and checks' with the relevant 'sign off' at critical parts of the process."
It is vital for the fleet buyer to garner research and conduct analysis on what is the best vehicle for the required application/s, taking the Total Cost of Ownership (TCO), which includes running costs on a cents per kilometre basis, into account.
"Failure to pay attention to this critical area could result in costly mistakes, down the road," says Fairhurst.
Read blog post: 5 Things holding you back from acquiring the right cars for your fleet
"A key consideration should be Residual Value when selecting the ideal vehicle make and model. Compare different vehicle makes and models in this regard. A vehicle is in most instances a medium term asset, and as such, most companies depreciate the asset to about 60 months.
"Ensure your vehicle choice will meet your business needs for the medium term – and this can be challenging, due to businesses having to be flexible, in current rapidly changing markets.
"Where the actual procurement of vehicle assets are concerned, ensure you have a 'contracted' base of preferred suppliers, with the required geographic footprint and BBBEE credentials, who will give you the best pricing and discounts, with a promise of excellent aftermarket service.
"Ensure you are in constant touch with Suppliers, especially with regards to complex vehicle 'extra' requirements and possible builds.
"The beauty of outsourcing your fleet is that, the entire process could be handled by a fleet company who has all of the systems and processes in place, so that you may focus on your core business.
The process of procurement and any restrictions that come with it are purely dependent on the structure of the organisation and is, in reality, a function of Supply Chain and Procurement.
"Should you elect to have a department set up to handle fleet management, this would be a more operational day to day function, which looks, in more detail at the all 'operational' aspects of the fleet, including driver behaviour," says Fairhurst.
"Vehicle acquisition is a more strategic function. All of the above comes at a cost, which could potentially be better served to be outsourced. A fleet management company's core focus is just that. They have the resources, expertise, processes and systems to support your business."
Restrictions on vehicle types are not put into place as a punishment but, not adhering to strict rules can be very costly and major pitfalls in this regard are:
1. Lack of policy and process with supporting systems
2. Lack of planning and forecasting leading to budgetary constraints
3. Incorrect choice of vehicle for application and business needs
4. Stock availability – therefore planning and forecasting is key
5. Registration of vehicles are at the mercy of changing legislation
6. Price impacts due to exchange rates
Fairhurst adds procurers should be paying to receive motoring reports in the media, especially where these pertain to recalls, service issues and/or parts pricing.
"It is critical to ensure one is on top of this, as warranties may be affected. This could also play a major role in actual vehicle choices and residual value."
'Buy Local' is not just patriotic fervour and procurers should actively be supporting products made in South Africa.
"South Africa is on a big drive to provide better opportunities for all South Africans. Buying local directly impacts South Africa's unemployment and the country's GDP. All South African companies should support the Government drive on BBBEE, for continued sustainability."
To identify restrictions for procurement of pool vehicles the company needs to ensure it is considering utilisation and demand – having just sufficient availability for demand and not too many, for maximum utilisation. The same applies to fit for purpose availability and that TCO has been carefully evaluated and considered.
For company cars, Fairhurst, says: "In the first instance, ensure you have a staff vehicle policy – covering all aspects of usage, traffic violations, insurance and excess charges.
"To be fair, ensure you have completed a hierarchy benchmarking exercise, where managers get a certain value of vehicle while also considering the tax implications for the company and individual perks tax.
"Again, consider TCO, not least of which are fuel and maintenance costs."
Purchasing restrictions are really a set of safeguards that have an elemental impact on several levels throughout the company and not just the newly appointed manager being denied the car of his or her dreams.
Want to be one of the first to receive notifications about the Benchmark Survey? Sign up below: