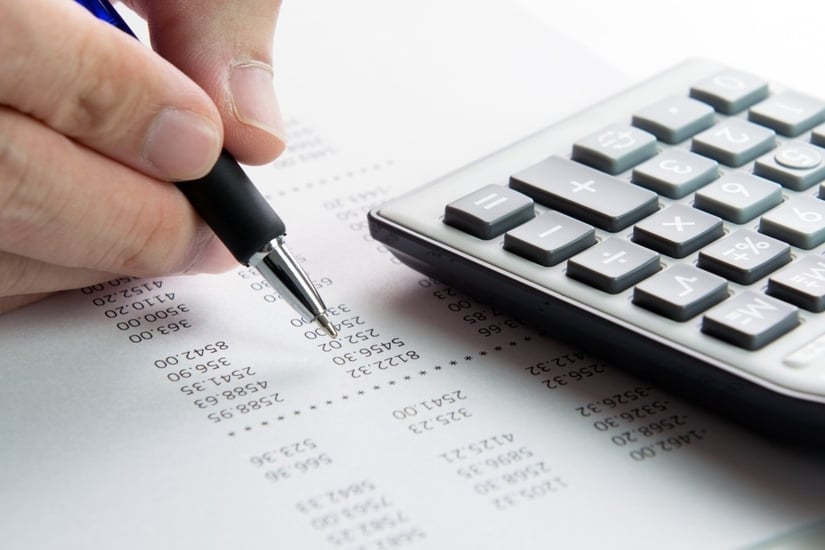 If you're still managing your fleet by scrolling through fuel card statements, arguing over repair costs and begging drivers to fill in logbooks, it's time to rethink your strategy. There's a much better way to handle fleets these days.
Disclaimer: This case study is a factually accurate account of a real Eqstra Fleet Management customer. While the company has requested their name to be omitted, EFM has been granted permission to showcase their cost-savings through effective fleet management.
Whether your company has a fleet of 5 or 5000, finding the right fleet management partner will save you time and money – that's a fact. Not only will you see big results, but an experienced fleet management partner also gives you access to the big picture. Think of them as your fleet management app: providing you with instant information and solutions in a user-friendly format.
If you're concerned about justifying the cost of a professional fleet management partner, it's best to do some research: look at case studies and see the results in companies who do make use of a fleet partner.
Experience saves money
A recent case study shows how EQSTRA Fleet Management saved Company X a total of R 5,827,927.78 in just ten months. According to Willie Venter, former EQSTRA Fleet Consulting Manager, "The Company X case study is the perfect example of how the right fleet partner can instantly make a difference. Through experience we know which areas are likely bleeding money and we know how to fix it. It's as simple as that."
When EQSTRA Fleet Management partnered with Company X in 2014, the company was running a fleet of 470 vehicles and the average age of each vehicle was about 35 months. EQSTRA assessed the current fleet and all related operations and immediately recommended that Company X implement certain measures. "Amongst others, we advised Company X to introduce more diesel vehicles into their fleet and to account for carbon emissions consumption and tax levy when adding to their fleet," says Willie.
In addition, EQSTRA helped Company X activate speed governing features across the fleet, manage after hours vehicle usage via automated logbooks, and manage the drivers who speed excessively – which is risky and costs the company a small fortune in fuel.
R3 006 072.68 saved on fuel alone
As quite a few vehicles on the Company X fleet were already out of warranty and maintenance plan, or reaching the end of their plans, EQSTRA did an in-depth analysis and projection for future out-of-warrant maintenance costs. As a large and well-respected fleet management company, EQSTRA has access to the information and resources needed to get a clear picture of all costs involved. This is key as maintenance and fuel costs are both factors that can catch companies off-guard and have a huge impact on the fleet budget. After only ten months, EQSTRA managed to save Company X R1 811 385.42 in maintenance costs and an impressive R3 006 072.68 in fuel costs. And this is just in ten months!
According to Mohammed Moosa, National Fleet Manager, at EQSTRA Fleet Management, "It's all in the details. As an established fleet management company we have resources to monitor and calculate the efficiency of each individual vehicle. In a fleet of 470 vehicles it's easy to miss three 'problem' vehicles, for example. But at the end of the day, those three vehicles can end up depleting your fleet budget before you even know something's wrong. That's why it's so important to partner with a company that can zone in on detail the way we can."
And speaking of detail – the only effective way to get accurate and detailed information on every vehicle in your fleet is by making use of GPS. According to Dwayne Porter, the GPS unit's Business Manager, "GPS tracking is the only way to accurately measure the efficiency of your fleet. By using GPS Company X was able to identify precisely which drivers regularly exceed the speed limit and who tends to make use of vehicles after hours. This type of data is vital to effectively managing a fleet."
Simply having the data, however, will not always help – knowing how to interpret this data is what allows companies such as EQSTRA to effectively implement changes.
After only 10 months, Company X had R 5,827,927.78 in savings as a result of getting EQSTRA Fleet Management on board. This case study is merely one example of how the right fleet partner can help you streamline your fleet.

To find out how much we can save your company, book an appointment with one of our consultants.