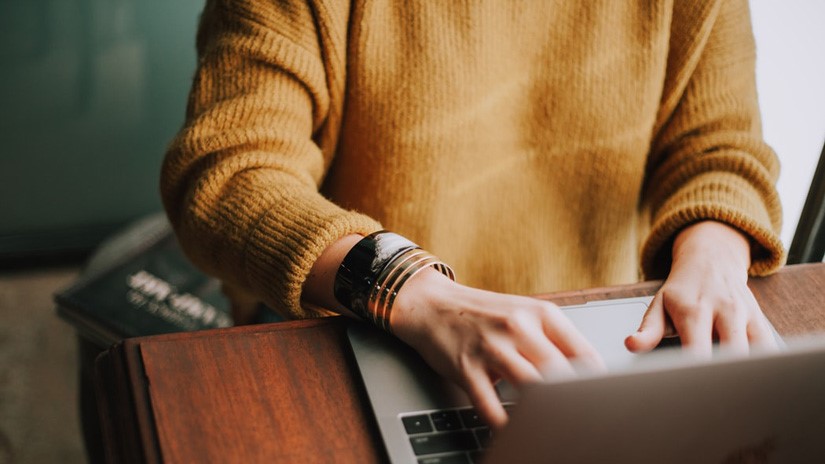 Eqstra has successfully evolved its infrastructure and the way we do business to remain operational as far as the Level 4 lockdown restrictions allow. This is thanks to a pro-active IT team, dedicated members of staff, extremely loyal customers, and an advanced fleet management system unlike any other.
Because our staff is our biggest asset, most of them started working remotely days before the official lock-down date of 26 March. All staff across South Africa have been working remotely until the end of April, after which we carefully eased our contact centre staff back to the office once Level 4 was announced.
Our return to work strategy is in continuous review as the lockdown levels unfold. Eqstra remains committed to provide a service of outstanding excellence to our customers, using these changes brought about by C-19 as an opportunity to evolve.
Business as usual at the contact centre
With our customers' safety at the heart of everything we do, Eqstra's 24/7/365 contact centre continues operating to despatch carefully selected service providers to provide our customers with breakdown, mechanical and accident tow assistance.

Every effort is made to keep our contact centre staff safe through daily temperature and health checks, placing workstations further apart, providing staff with re-usable masks and by routinely disinfecting the offices.
Our tow truck providers are making every effort to deliver an emergency service to our customers without endangering the parties involved to hazards. If a vehicle cannot be driven after an accident or severe mechanical breakdown, we advise drivers to make use of an Uber-like service while the vehicle is being towed.
Local authorities expected to open during Level 3
Following President Ramaphosa's address to the nation on the 13th of May, we expect that Level 3 restrictions will come into effect next month in some of South Africa's provinces. According to the government's lockdown level restrictions this means that local authorities will possibly be allowed to return to work on 1 June, allowing licencing and vehicle registrations to commence.

Eqstra will continue facilitating traffic fines however there will be a backlog to manage, causing a delay in the redirection or payment process with local traffic authorities.
Remotely supporting our customers through virtual meetings
Because Eqstra is well positioned electronically to support our customers remotely, the virus has not impacted on our level of customer service. Eqstra's customer relations team are maintaining contact with our customers through Skype Business and Microsoft Teams.

Once the C-19 pandemic is under control Eqstra will begin to ease restrictions on our customer relations team, and Eqstra is constantly seeking ways to maintain 100% customer support without jeopardising the safety of our customers and members of staff.
Vehicle deliveries possible during Level 4
Following phased directions on the sale of cars and emergency automobile repairs during Alert Level 4 of the Covid-19 national state of disaster gazetted by Minister of Trade, Industry and Competition Ebrahim Patel on the 12th of May, new vehicle sales will be allowed. They must however operate under strict risk-adjusted trading measures, and hygiene and social distancing restrictions.
This means that Eqstra can not only provide quotations on new vehicles but can also support fully sanitised vehicle deliveries on a temporary basis. Temporary because once the vehicle licencing offices open, Eqstra can arrange for vehicle registration and return to the normal business process.
Business as usual with restructure quotations and contract extensions
Restructure quotations to avoid excess kilometre charges as well as contract extensions will continue in line with the maximum distance and contract term parameters in place under each vehicle class or master agreement.
New and replacement fuel cards still ongoing
Eqstra can order new fuel cards on vehicles already registered, and these will be delivered within the normal contract parameters.

If an essential service provider requires a fuel card for a new vehicle, Eqstra will issue the fuel card on the last six digits of the chassis number. Once the vehicle is registered, Eqstra will cancel the card and re-issue it with the vehicle registration number.

Vehicle tracking and recovery fully active
Eqstra's advanced tracking system continues keeping track of our customers' vehicles, and our highly specialised stolen vehicle recovery teams are on stand-by, as always. Tracking consultants are working remotely and are supporting our customers by way of virtual meetings. Making use of government-provided advice to protect our staff and customers, tracking technicians are available to maintain the tracking hardware.
Routine vehicle maintenance and emergency repairs
The new Level 4 rules allow any repairs required for safety or roadworthiness, and routine servicing for everyone, not only essential services workers.

But a service interval or mileage must have come due; no early services are allowed, and cosmetic repair work is specifically excluded.

Customers with vehicles in their fleet due for a service – or overdue because of the lockdown restrictions – can now contact Eqstra's contact centre at 0861 377 872 or to make use of our mobile app to schedule a service.

Any business that helps repair cars may also operate under the rules, specifically including auto electrical work, tyre fitment, windscreen replacement, and autobody repairers.

Vehicle settlements, hand-backs and collections to continue
Whereas we previously could only process requests for vehicle collections up to before the physical collections, we can now also collect fully sanitised vehicles onsite following the 12 May announcement by Minister Patel. Customers can rest assured that Eqstra staff will maintain strict social distancing and stringent hygiene protocols throughout.