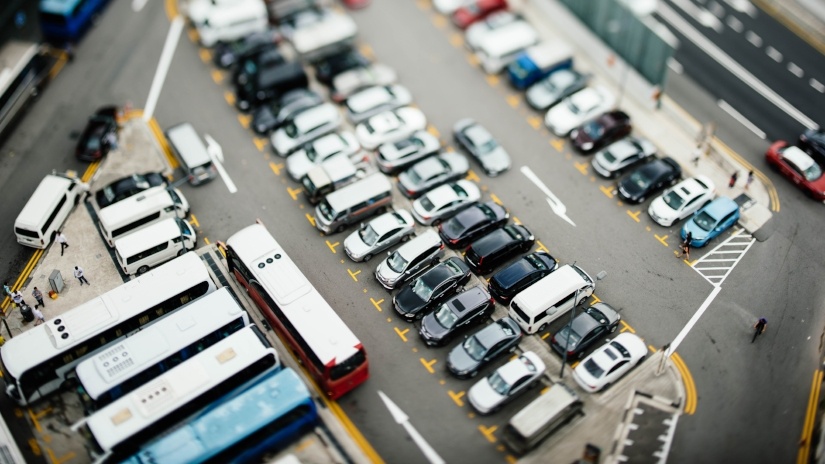 The good news if you're in the fleet business, or if a fleet forms part of your business, there are untold ways that you can keep costs down and benefit your business as a whole.
It's the first law of business: keep costs down, improve margins, and expand volume. It's a very simple way of explaining the route to business success and, most cases, it really is that simple. How you achieve these is the complicated part.
Look after your business as a whole
Your fleet is a reflection of your business as a whole – if your fleet is in good condition, then so should your business be, especially if your fleet plays a core role in your operations. The good news is that a fleet in good condition (fit for purpose and well maintained) will be the most efficient, and therefore lower your operating costs and allowing higher return on investment.
The top cost-saving measure when it comes to fleets, is ensuring your vehicles are fit-for-purpose. Vehicles that are ideal for a courier company may not be anywhere near perfect for a catering company, for example. If your vehicles are a good match for the type of fleet you're running, it will automatically lower costs such as fuel, repairs and maintenance. A good fleet partner will help you identify the right vehicles, as well as work out the best operating methods for your company: should you lease or buy; when is the best time to replace vehicles and so on. Getting all these details right will save you a lot of expensive mistakes down the road.
---
Need help with lowering costs and making more money for your fleet? Contact us below to get in touch:
---
As we mentioned in this article: "With 'green trends' in the spotlight and massive pressure on the fleet industry, it's easy to lose sight of the fact that fleet managers have been seeing return on their green investments for years – they just weren't labelled as 'green' yet. Every step you've taken to reduce fuel consumption, downtime, tyre wear, and to improve driving efficiency have been investments in greening your fleet. Arguably, all fleet managers would have seen decent ROI figures along the way."
Paying attention to the carbon footprint of your fleet not only boosts your company profile, but it dramatically lowers your fleet running costs. When choosing vehicles for your fleet, it is crucial to keep the cost of carbon emissions in mind.
Fleet management is a specialised field that isn't mastered overnight. If you want your company to benefit (i.e make more money), you need to appoint the right fleet manager and allow them to appoint the right suppliers. Ensuring you make the right decisions at fleet management level, will translate into long-lasting cost savings for your company as a whole.
Keeping a fleet in peak condition (and keeping costs as low as possible), is a very slick juggling act that requires solid experience and a strong team. If you appoint the right fleet manager, who understands your business goals, you will certainly see the difference in your bottom line.
At the end of the day, your fleet is an integral part of your business, but it's important to remember that it often needs to be run as a business-within-a-business, in order to contribute to overall company cost savings. This is because the business of operating a fleet can differ dramatically from other company processes. For example: if your business is manufacturing, and your fleet is responsible for delivering your goods, you can't run your fleet the same way you would run your factory (and vice versa).
That is why it is crucial to find the right fleet managers and suppliers who can help you keep costs to a minimum without compromising on safety and quality. Finding this balance is the key to running an efficient fleet, lowering costs and increasing overall company profit.
If you need to keep an accurate record of your vehicles, download our pool logbook below: