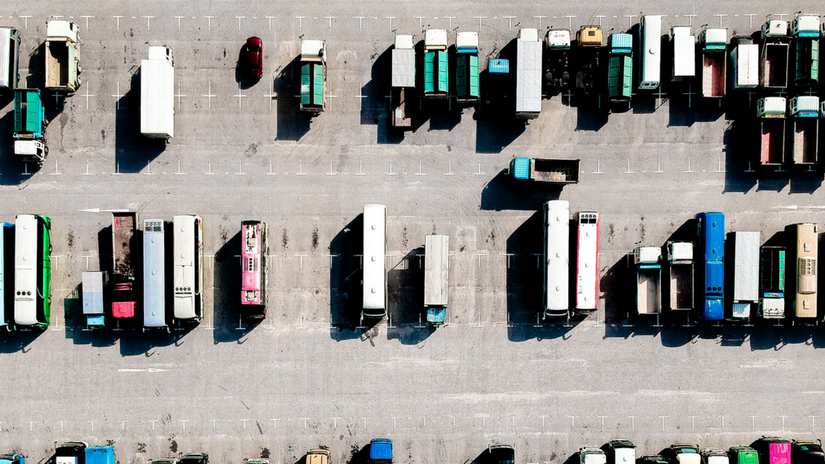 If you're not in the fleet game, it's easy to assume that a 'driver is a driver is a driver' – but those who have been around block will know that different types of fleets can require very different kinds of drivers.
Fleet driving is a nuanced profession. It's not just about long-haul vs short-haul, it also includes factors like whether drivers are client-facing, need to cross borders, and the level of responsibility that comes with transporting hazardous loads.

Many of the differences can be addressed with the correct training, but some will come down to experience or even personality traits. So before you rush out and employ anyone with a valid driver's license, do a little research, and consider some of the key comparisons below:
Truck drivers
| | |
| --- | --- |
| Long Haul Drivers | Short Haul Drivers |
| Good knowledge of main roads and various cities | Good knowledge of one or two key cities, and excellent knowledge of time-saving alternate routes |
| Extensive training in safety around staying alert during long driving hours | Extensive training around accident avoidance in condensed areas |
| Tend to be more independent – must be able to self-monitor and stick to a strict schedule of only driving a certain number of hours per day | Tend to be more flexible – must be able to change routes in the middle of a shift in order to accommodate urgent deliveries / schedule changes |
| Must have good knowledge of procedures around border crossings | Often more client-facing, so must have good company knowledge in case of questions (or at least know whom questions should be directed to) |
Drivers must receive annual training by an accredited training provider

Drivers of Heavy Goods Vehicles (>3.500kg GVM) must obtain a Professional Drivers Permit (PrDP) category G (Goods) and D (Dangerous Goods) every two years after undergoing a criminal record check and medical assessment by a General Practitioner.

They must be organised and good with admin, because all hazardous loads will be accompanied by a slew of documentation.
Courier
There are plenty of tips on being top courier driver out there on how to become a great courier driver, but surprisingly few on what to look for when hiring courier drivers. But if you read between the lines, speak to others in the industry, and make point of looking at how customers rate different courier companies as this will give you an excellent idea of what customers expect. The nature of a courier business requires drivers with the following key qualities:
Punctuality – many courier services liaise directly with the client and agree on a delivery time. The reputation of your business depends on drivers being on time.

Good communication skills – in many cases, courier drivers deal directly with clients. Either to arrange delivery time, or to let them know if they are running late (traffic is a global problem). Courier drivers need to communicate professionally with clients, but also effectively with head office, especially when schedules change or if customers have any feedback (good or bad).

Responsibility – courier drivers are probably the most 'visible' fleet drivers. Client service is their responsibility and they need to be capable of representing the business at all times – from the way they drive, to condition of their vehicle, to ensuring packages are delivered in mint condition.
Transporting people
Not all fleets transport goods, some transport people as well, and in this case your driver training, and the type of driver you're looking for, will once again differ:
Safety and road regulations need to be adhered to with absolutely no exceptions

People skills will be needed – your drivers represent your company

Drivers will need to take responsibility for keeping the vehicle interior, and exterior, clean – as this reflects the image of your company
Cold chain
Cold Chain fleet operations are logistically challenging on every level. Strict regulations apply and cold chain goods need to be handled with care and precision. Drivers who excel in cold chain almost need to be fleet managers in their own right, as they need a solid overview of the entire operation to be able to do their jobs really well. Good cold chain drivers usually have the following qualities in common:
An understanding of, and interest in, the goods they are transporting. Drivers who understand why cold chain rules are so stringent are more likely to stick to them.

They're excellent planners. Cold chain drivers don't necessarily do their own route planning (this is normally done by the fleet manager), but they will definitely give input based on experience, and will often plan ahead for if the standard route can't be used. They tend to have a Plan B, C and D before they even set off on their route.

They must be very tuned in to their vehicles. In cold fleet you want drivers who will rather head back to base if they suspect something is wrong with their vehicle, than carry on and risk arriving with spoiled cargo.
The above examples are a very quick overview, but it will give fleet managers a guideline when looking to employ new drivers. The most important place to start, however, is by doing an internal audit to see exactly what type of drivers your company needs. For example: a flower delivery company will need drivers with people skills, as they are more likely to interact directly with customers than drivers who deliver wholesale goods, for example.
At the end of the day, it comes back to the fleet manager, who needs to have a very good knowledge of their own fleet operations in order to employ the right drivers, and implement the correct training.
---
Keep up to date with the latest logistics trends and insights:
---