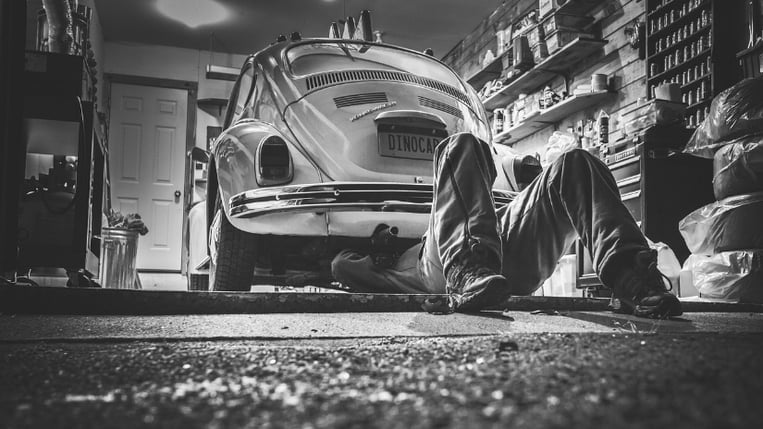 Taking good care of the vehicles in your fleet will always have a positive impact on your ROI. It all comes down to a little common sense: if vehicles are well looked after they tend to last longer and cost you less.
Save yourself money in the long run with some savvy preventative maintenance. The first step in preventing any type of vehicle failure is sticking to the maintenance and service schedule provided by the vehicle manufacturer. When a vehicle is serviced it is thoroughly checked for necessary oil changes, coolant, transmission fluid and cambelt replacement. All of this can be considered preventative maintenance as it will indicate any potential problems and keep the vehicle in good running order. Skipping a scheduled service, especially with hard working fleet vehicles, could have costly repercussions.
In addition to scheduled maintenance, it's good practice to perform area-specific or job-specific preventative maintenance as well. This means being aware of hazards that come with the job or territory. For example: if you have a bakkie or SUV that's regularly driven in and around construction sites, you need to be aware of possible cement damage. Cement dust can quickly settle into engine components and cause massive damage if not regularly cleaned.
The same goes for vehicles used in Forestry. This environment allows for various substances from wood chips to dust to settle in the vehicle's engine. If this isn't cleaned out regularly it could lead to major component failure that once again means extra cost and downtime.
According to Mohammed Moosa, National Fleet Manager at EQSTRA Fleet Management, "You need to make sure that you have the right vehicle for the right purpose and you need to differentiate between business and recreational use." The only way to ensure you have the right vehicle is to know exactly what it will be used for and under what conditions. Buying a vehicle best suited to your specific needs will lessen the amount of preventative maintenance required. But there will never be a case where it isn't required at all!
Pre-trip inspections should form a part of your preventative maintenance routine. Checking tyre, pressure, oil and other basics before each trip will reduce the risk of damage along each journey. Make sure these checks are carried out and logged before each trip.
Feel free to be finicky when it comes to fleet maintenance. Assess the work environment of each vehicle and make sure it's maintained accordingly over and above the regular service schedule. Every vehicle is an expensive asset and it should be treated as such.