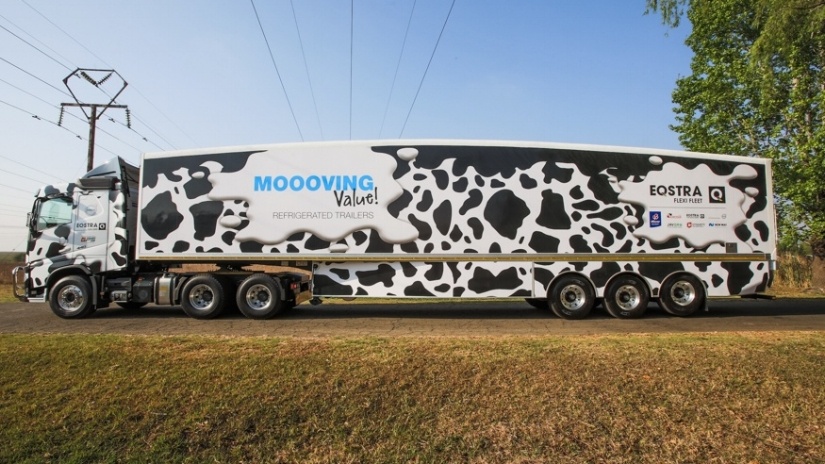 Top-notch drivers are the greatest asset to any fleet. Below are some key aspects to look for if you're hiring, and to aspire to if you're driving. Here's what it takes to be a top fleet driver.
Routine is essential
All the best drivers will tell you that being organised and sticking to a routine is the most effective way to ensure you always deliver your best. Most fleet managers will provide their drivers with a checklist of critical checks to be done before, during, and after each journey. Top drivers know the value of taking care of their vehicles and being safety-aware at all times. Many experienced drivers will tell you it's a combination of training and learning from mistakes, but all top-rated drivers are superbly organised, efficient, and take real pride in their vehicles and cargo.
Flexibility is key
Being organised and following a checklist / routine should not be confused with 'stubborn'. Good fleet drivers know that being organised and following all safety and vehicle care procedures is what allows them to be flexible when the job demands it. If you constantly maintain the basics, it frees you up to make last minute changes or even take on additional work when necessary. Fleet driving is an ever-changing job: routes, cargo, clients, and even vehicles can change at any time. Being able to adapt to such changes, and still do your job at the highest standards, is the mark of a brilliant fleet driver.
Health matters
Taking care of your health is a critical part of performing at your best – whether you're a driver or CEO. Top fleet drivers tend to develop healthy habits and maintain an adequate level of fitness which increases their ability to stay alert and focused whilst driving, and in some cases wrestling with heavy cargo.
People skills
Being a fleet driver can be a lonely job whilst on the road, but drivers with good people skills tend to excel. Drivers come in regular contact with clients and are often the 'face' of a brand as they tend to have more contact with customers than employees who work at the home base. Drivers with good people skills and a sense for ensuring customers are happy are sought-after assets in the industry.
In addition to the above-mentioned traits, good fleet drivers adapt to the type of fleet driving they do. There are various types ranging from quick deliveries, to long-haul transport of goods. They can be divided into three general categories, that require specific skill sets:
Daily drivers tend to do 'short hop' driving within a specific area or city. They will normally receive their schedule on a daily basis and their routes will vary often. In some cases, scheduling and delivery priorities will change throughout the day. Daily drivers need to be very flexible, used to driving different vehicles, and have a keen knowledge of their city or area of operation.
Cross border drivers tend to drive the same routes often and get to know them very well. Good cross border fleet drivers quickly learn where the danger zones are along their routes and know how to take care of their vehicles when road conditions are poor.
This type of fleet driving requires drivers to be exceptionally organised as each crossing requires precise personal and business paperwork in order to transport goods across the border.
Cross border drivers need to be self-sufficient as the job often requires them to sleep in the vehicle for one or more nights for security reasons, and lack of safe stops along many cross-border routes.
Long distance is considered the toughest of the fleet driving careers and many companies prefer to hire seasoned drivers with an excellent reputation to do their long-haul trips. These are the drivers who regularly transport valuable or hazardous cargo and ensuring safe and on-time delivery is a big responsibility. Depending on the distance, long haul drivers need to be completely self-sufficient and organised in order to live in the vehicle en-route. This includes cooking and sleeping. In addition, long-haul drivers need to be extremely aware of vehicle health and safety – and do regular checks- to prevent any breakdowns or incidents along the way.
Being a good fleet driver is not easy, but drivers with good training and who actively work on improving their skills can build a long and rewarding career.
Click below to join our mailing list: