---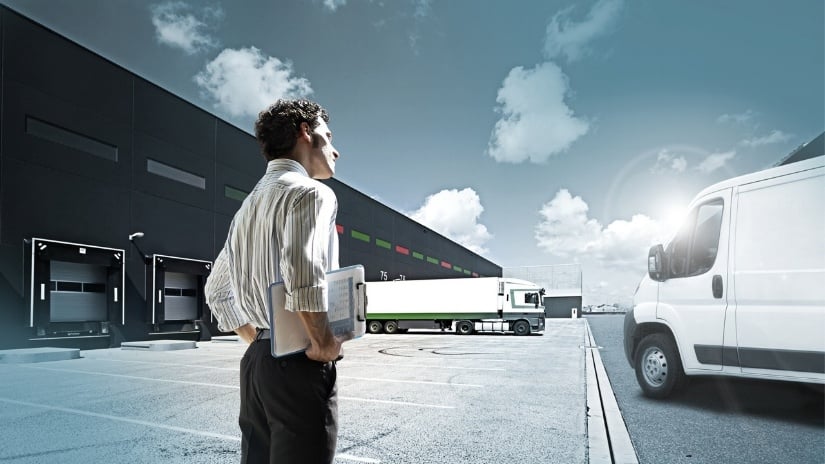 Considering applying for that Fleet Manager position? Here are some tips to help prepare you for a challenging and rewarding career.
Fleet management sounds fairly straightforward: just keep track of a number of vehicles, right? Yes, we hear all the experienced fleet managers laughing out loud.
Fleet management is one of the most challenging, ever-changing and detail-oriented jobs in any company. It's one of those jobs that's described differently by everyone who does it, simply because it's always evolving and you rarely do the same thing every day.


There are, however, a few universal rules that most in the industry will agree, apply across fleet management positions. Here are the 7 things all aspiring fleet managers should know:
It's one of the most crucial jobs in any company
No matter the type of company nor the number of cars in your fleet, the fleet manager's job is always considered one of the most important. This has a lot to do with the fact that running a fleet takes a big chunk of the budget. Everyone from Finance to the MD wants to know exactly what's happening with the fleet, where money is being spent, and how money can be saved.
The tricky part is often convincing other departments that more spend (investing in fleet technology, or a fleet management company, for example) will save you money in the end. Aspiring fleet managers must be prepared to justify their every move, which means you need to be on top of every part of daily fleet operations.
With the cost of fuel, maintenance, and vehicles in general, a poorly managed fleet can have a devastating effect on a company's bottom line. As a fleet manager, you'll be very aware of how your decisions can affect the company as a whole.
You'll be doing many jobs
As a fleet manager, you'll be doing many jobs. You'll often find yourself performing tasks that would more commonly be associated with HR, Finance, Procurement, Training, Sales, Marketing, and even Security. These are all aspects of being a fleet manager, and if you want to succeed at this career, you need to be prepared to work seamlessly across all of the above.

There's a lot of advice out there for aspiring fleet managers, but don't get too caught up in the detail just yet. Many, such as this article published on itracking.co.uk, give you a good overview of the current trends that fleet managers need to be aware of. The good news is that there are many training courses you can attend that will give you some excellent insight into what being a fleet manager entails.
You need social skills
This one catches many new fleet managers off-guard, because it really does sound like a purely logistics oriented profession. In reality, fleet managers are responsible for managing drivers, networking with peers in order to keep track of best practice, facilitating fleet management training, presenting fleet updates to management, and negotiating a myriad deals and details from purchasing new vehicles to better pricing on parts.

Fleet management is not a job that happens in a vacuum – it's evolving so quickly that the only way to keep ahead of the pack is to make sure you're regularly communicating with others in the industry. Building relationships with suppliers and business partners is a vital part of running a successful fleet – so start practicing that boardroom smile!

This article published on fleetfinancials.com gives and excellent overview of the networking and negotiating skills that are needed when tackling the world of fleet management.
You're responsible for lives
Many new fleet managers often find this aspect quite daunting, but there is no denying that you are responsible for lives. Driver training, diligent vehicle maintenance, and ensuring your vehicles are fit for purpose all play a role in ensuring the safety of your drivers, and well as other motorists.
You'll need to up your tech skills
It doesn't matter how good you are with an iPhone, many aspiring fleet managers are often surprised by the level of tech knowledge to successfully run a fleet. You don't need to know how to replace a gearbox, but basic vehicle knowledge is a must – fleet managers need to be able to spot problems with their vehicles before it becomes a safety or financial concern. And even if you're working with a fleet partner, you still need a working knowledge of fleet technology in order to decide what tech is needed to optimise your fleet.

Fleet management is easily one of the most interesting careers currently on the market – it's right at the cusp of the transport evolution and has to keep up with customer trends and cutting-edge technology. It's by no means easy, but once you're hooked, you're in for a spectacularly rewarding career.