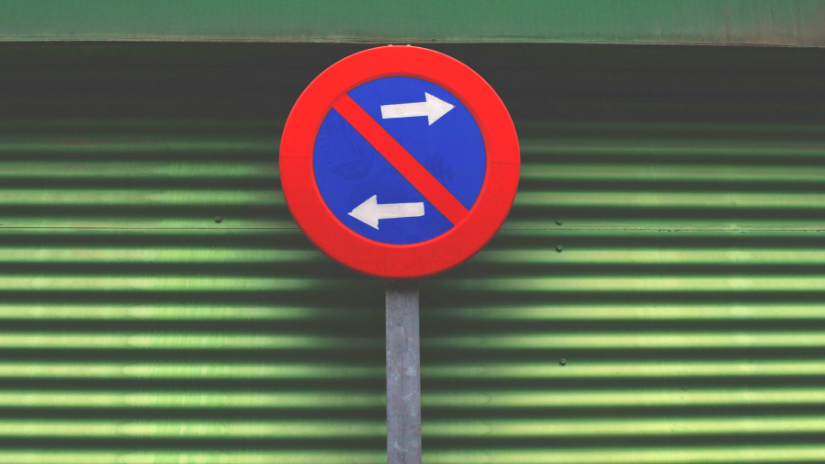 Do you understand the difference between AARTO fines and "normal" traffic violation fines? We explain it all here…

The Administrative Adjudication of Road Traffic Offenses (AARTO) system has been in the works for many years. At its core, the system aims to apply stricter laws on traffic offenders and a more efficient way of tracking offences and fines in order to reduce the high number of accidents on our local roads. At first glance, the AARTO system might sound like a lot of extra admin for fleet managers, but it will also allow fleet owners to keep better track of their company infringement record, as well as that of their drivers.

While the demerit system is not yet in place, it seems AARTO is on our doorstep, and companies and drivers alike will need to prepare their internal fine management systems to adapt. But how does it work and what will you need to adapt to? We've put together a list of key points, sourced from an article in businesstech.co.za, with advice for the way forward.

How the points system works

It's important to note that the points or demerit system is not yet in effect, but it will be implemented shortly. You can visit the AARTO website for updates.

According to the information on AARTO website: Every person starts with 0 points and the maximum permissible number of points is 12. In other words, a person is allowed to drive until he or she has 12 points. Every point exceeding 12 points results in a three-month suspension of the licence. One point is reduced every three months if no further contraventions occur within the three-month period. A licence is cancelled when it has been suspended for the third time. The demerit points in respect of vehicle operators and drivers are recorded separately even if they arise out of the same incident.

Basics of AARTO:


1. Fines may now be delivered electronically, and the onus falls on the driver to pay the fines once it has been delivered to their inboxes.

Unlike the previous system where fines had to be delivered by registered post, there is a lot less room for error with AARTO.
This also means fleet managers will need to have a very accurate system to keep track of fines and where they can be delivered electronically.
2. There will be no distinction between a "minor infringement" and a "major infringement", instead these will now be classified as an "infringement" or "offence" only.
In other words, there will be much less leniency. Any offense or infringement will be fined, and points will be added to the driver's name, or to a company name if it is a fleet vehicle.

3. Alleged infringers will no longer be allowed to elect to be tried in court, but must instead make a written representation to the Road Traffic Infringement Agency (RTIA). If unsuccessful, the alleged infringer may appeal to the Tribunal, if advised by a representations officer to do so, but only if the appeal is lodged within 30 days and is accompanied by the payment of an up-front fee. If the Tribunal rejects the appeal, the alleged infringer must approach the High Court.
Fleet owners will need to either train or employ in-house AARTO experts – or outsource to fleet management companies – who understand the system and can keep paperwork and court appearances to a minimum. Once AARTO is in full-effect, this can become a full-time job of you have a business that depends on a sizable company fleet.

4. Even if successful with a representation, a replacement infringement notice may then be reissued, provided that it is served within 6 months of the original alleged infringement.
Fleet managers will need a fool-proof monitoring system to keep track of where every offense is in the system. Cut-off dates will be strictly adhered to, and it will quickly become a nightmare with drivers and vehicles needing to be pulled out of rotation if companies lose track.

5. Owners of vehicles will now have demerit points applied directly against their driving licences – even if they were not driving – should they fail to nominate the driver within 32 days of an infringement notice.
Fleet managers will need a very strict process whereby fines are directed to the correct people. If not, the proxy/company will quickly rack up demerits to the point where they are not allowed to operate, or even register new vehicles.

6. Motorists can now be "habitual infringers" – defined as a person whose driving licence has already been suspended twice. At that stage only, will such a person become eligible for a "rehabilitation programme" – which is yet to be defined or explained – to avoid having his or her driving licence cancelled.

This will have massive implications for fleet managers. The best way to handle this is through thorough driver training, as well as AARTO training for drivers. Drivers need to understand the negative effects on their career if they are not able to drive due to a suspended license.


AARTO will hold companies responsible, not only drivers

One of the biggest changes is that under AARTO, companies will be held liable for infringements, not only drivers. An article published on Mining Safety explains it well: "One of the key differences between the CPA traffic management system and AARTO is that previously there was no penalty for owners and operators, other than paying fines on behalf of drivers. Now, the system allows for the suspension and cancellation of drivers' licenses as well as professional driving permits (PrDPs), vehicle license discs and the operator's card. This means that mismanaging traffic infringements, like ignoring fines and notices, can result in interruption of operations and loss of business. Also, under AARTO fines can only be re-directed once, so it is the operator's responsibility to know exactly who is driving their vehicles and when."

For fleet managers, therefore, the biggest change with AARTO is that driving infringements can now affect the company directly, not only via drivers. To keep your fleet running efficiently, fleet owners and managers will need to focus on two key areas:

1. Fine management will have to become a core focus of the business. The most effective way of doing this is to partner with a reputable fleet management company, or to consult one of these companies to help you set up your own in-house AARTO management department.
2. Driver training is going to become even more crucial. Drivers need to know how the new system will affect them personally in their daily jobs, and they also need to be trained on how to do their jobs and avoid infringements. They need to have a very clear understanding of the legislation and will require proactive training to help them operate in such a way that they don't risk having points added to their driving record.

At the end of the day, AARTO is designed to clamp down on irresponsible driving, and to make sure those at fault are punished. As a safety-conscious industry, many fleet managers support the cause to make our road safer, but are still a little daunted by the amount of time and detailed management the new system will require. The best advice we can give is that you arm yourself with knowledge. Dig into the AARTO website for information, and consult with one or more fleet management companies to see what solutions they offer for your particular business. This is not something you want to keep brushing under the carpet as it could have massive financial implications down the road.