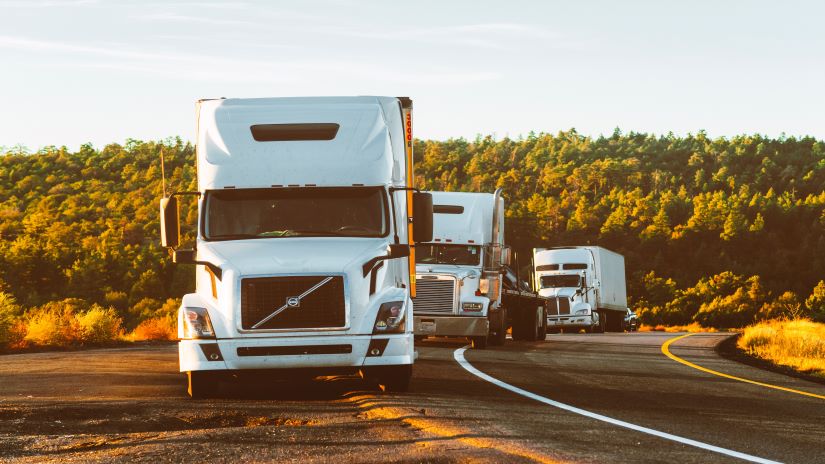 It's a common misconception that smaller businesses with small fleets don't need a professional fleet management partner. In fact, smaller businesses often benefit even more, because they don't have the internal resources to effectively manage their fleet, which often leads to unnecessary expenses that smaller companies simply aren't able to absorb.
We often mention that the profession of fleet management is changing rapidly due to advances in technology, but for some reason, many old 'biases' still exist. One of these is that a small fleet can be effectively managed in-house and that contracting an expert fleet management company will just be a waste of money.

In truth, it's precisely the opposite: smaller companies tend to have a much narrower margin for error, and a professional fleet management partner can dramatically increase the efficiency of a small fleet, and significantly reduce fleet costs. This will have an impact on the overall business turnover, no matter how small your fleet is.

Still unsure? Below is a quick summary of the facts when it comes to managing a small fleet:
What counts as a small fleet?
This one varies depending on which company you speak to, but in general, you can expect the following categories:
Small: 1 - 19 vehicles

Medium: 20 - 49 vehicles
Large: 50 - 79 vehicles
X-Large: 80 - 99 vehicles
XX-Large: Over 100 vehicles
Fleet management companies have experience in managing all size fleets, so if you are operating with just a handful of vehicles there are plenty of cost-saving reasons to consider a professional management system.

According to Heather de Vos, General Manager at EQSTRA Fleet Management, companies with a fleet of just five vehicles can save between 3% and 5% on their fleet costs if they are managed correctly.


Biggest risks to small companies who don't opt for professional fleet management.
There are a number of risks that range from lack of responsibility to missed maintenance schedules. If the fleet vehicles are treated as a 'team effort', there's also a very high risk that people will abuse them as there is nobody to oversee their usage.

"One of the biggest problems we see is loss of focus. Small business owners with a small fleet quickly find themselves being the person responsible for all vehicle operations as they are aware of the costs, and this distracts from their main job, which is running the business. This in itself can lead to loss of revenue," says Heather.


Main points to focus on when you have a small fleet
Whether you have one vehicle on your fleet or a thousand, the same rules apply:
Vehicle application - is it fit for purpose?
Expected distances to be traveled
Who has the right to use the vehicle
Managing fuel - how it's paid, who is responsible for refueling etc
Vehicle maintenance: from tyres to scheduled services
From the above list, it's easy to see how small companies with smaller fleets can let details slip through the cracks. If you don't have an experienced person dedicated to managing your fleet, it's surprisingly easy to miss a service, which could affect your warranty and even lead to vehicle damage. And this is a big wasted cost for any company, no matter the size.

At the end of the day, it's all relative: the management of a small fleet has the same impact on the business' bottom line as a large business with a large fleet, so professional guidance is essential to both.


Sign up to our blog for more insights on how you can optimise your fleet.