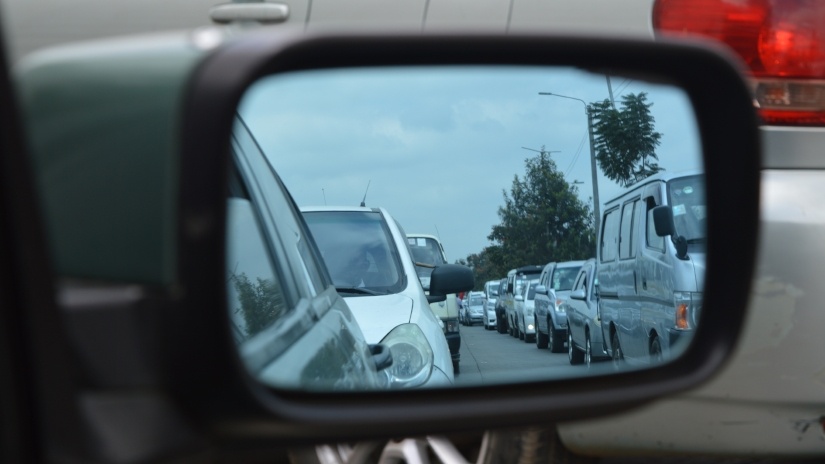 A fleet manager's biggest liability is irresponsible and risky drivers. Here's how to identify an at-risk driver.
We're all in love with modern fleet technology. Whether it's full-spectrum telemetry, or just automated logbooks, advanced technology is massive when it comes to optimising your fleet and keeping costs to a minimum.
Even when it comes to drivers, we now have the ability to monitor everything from the duration of stops, unnecessary idling, excessive speed, specific routes, and even in-cabin behaviour via inward facing cameras - and all of this data will quickly pinpoint which drivers tend to be the most responsible and efficient, and which tend toward risky driving behaviour.
Employing a driver who will care for and operate a company vehicle worth many thousands of rands is a serious responsibility and, if done carelessly, can end up costing your company substantial amounts of money.
When employing a new driver
Fleet managers must consider the following:
Safety: many employees operate a company vehicle in an unsafe manner, placing themselves and others at risk. Risks here include physical damage to the vehicle, personal injury, third party liability and company reputation, all of which can cost a company thousands of rands, not to mention substantially higher insurance premiums.
Efficiency:

many drivers are careless with vehicles they do not own.

Security:

many companies incur losses from stolen or vandalised vehicles.
Here are some ways to successfully navigate around these problems:
Assessing the risk a driver poses begins during the interview process. Employers should check whether the potential employee has a valid driving or PDP licence, and should also obtain a report on his vehicle accident history. There a number of reputable agencies which offer this service, but remember to obtain the employees authority before you run such a check. Traffic fine history can be checked through the DOT.
Run a criminal record check. Once again, always ask the candidate to consent to the check. Put a clause in your application form allowing you to do these background checks. To run a criminal record check you can either contact the Criminal Record Centre, (tel: 012 393 3601) or ask the applicant to apply for a police clearance certificate from their local police station. Remember however that you cannot exclude a candidate because of his criminal record if it's irrelevant to the job he's applied for. For existing employees, fleet managers should check licences and violations at least once a year.
Risk assessment should be a regular part of a fleet management programme. Make sure all drivers know what is expected of them, what will be assessed and the consequences of violations, and ensure that they have read and signed off on the policy.
Some drivers may not take the responsibility of caring for a company provided vehicle seriously. Research your candidates' background or, in the case of an existing employee, research his work habits for indications that he is careless. Job hopping, sloppy job performance, dirty and badly maintained vehicles are all useful pointers.
Use an efficient telematics program to monitor your drivers for speeding, excessive braking or idling, fuel consumption, routes, etc. Retrain your drivers whenever necessary. Telematics can also provide valuable information relating to vehicle, fuel and load theft.


---



Want to learn more about what IFRS 16, the new lease accounting standard entails? Download your IFRS 16 guide by clicking on the button below:
---
When the driver has joined your fleet
There is a huge amount of driver tracking data available to the modern fleet, but the most important part to remember is that this data is precisely that: data. How this information is interpreted and how issues are addressed will make all the difference in whether you're using this information effectively. What you do with this information is what really matters.
Regular training is vital, even for the most experienced drivers. If your data (or vehicle damage statistics), identify one or more drivers that you should consider as 'at-risk' due to their driving behaviour, take a look through their training history. In many cases drivers simply haven't received proper training (often with previous employers). Many risky habits can be quickly addressed through effective training. On the flip side – a driver's training history will quickly show up which drivers are likely to be your most inexperienced or at risk of making mistakes.
This may seem obvious, but our reliance on data means that many managers forget that a simple conversation with a driver is often the quickest way to spot potential risks. The best drivers are those who understand why certain behaviours are risky – they have an in-depth understanding of what it takes to stay safe on the road.
If your drivers can recite a long list of dangerous driving habits, but not explain why these are considered dangerous, it should be an immediate red flag for fleet managers. Drivers who understand the reasoning behind certain safety measures are much more likely to stick to them. Those who don't understand the reasoning are more likely to overlook safety checks, because they don't realise why they're important. This is a very quick way of identifying at-risk drivers, and there's also an easy solution: thorough training that helps them understand why safety is the most important part of their job.
Deal with people, not data
Data may be your most credible resource as a fleet manager, but at the end of the day it's important to remember that you're dealing with people, not spreadsheets. Your statistics may indicate that a specific driver tends to be very erratic whilst out on the road – but this might simply be because he or she is the only driver who bothers to avoid potholes! And this will quickly show up if you compare this specific driver's rate of tyre damage to the company average.
Identifying at-risk drivers requires fleet managers to look at all the information, and then put this into the perspective of real-world driving. And, as mentioned above, speaking to the drivers in question.
The best fleet managers quickly learn that identifying at-risk drivers requires a combination of information and instinct. All the data in the world still doesn't beat your 'gut feel' when it comes to spotting risky behaviour. Experienced fleet managers, who have worked with many drivers over the years, will quickly identify the most at-risk drivers in any fleet simply by observing their approach to a pre-trip safety check. These drivers may have a good track record so far, but if your instinct tells you that they're not taking safety seriously, you need to address it as soon as possible. Don't wait for data to confirm what you suspect.
There is plenty of information out there on how to interpret data in order to identify your most at-risk drivers, but very few will remind you to keep the human factor in mind when doing so. Modern fleet tech is easily your most important resource, but it doesn't replace people skills. It's only by combining the two that you will be able to identify your most at-risk drivers and be able to address the problem in a proactive that benefits both driver and fleet.
Remember that assessing and managing the risks drivers pose is an ongoing process. Unsafe driving is expensive, can be lethal and can damage your company's reputation. The job of identifying at-risk drivers and developing a policy and process to combat it is essential – and the rewards are substantial.


Join our mailing list below to receive more fleet management insights: