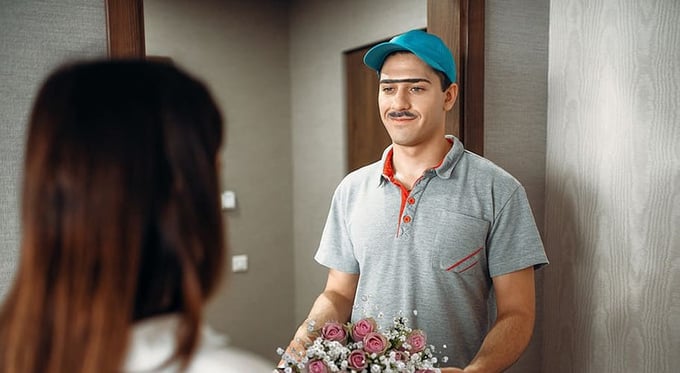 Your drivers are often the face of your company, spending a lot of face-to-face time in front of clients. Here's how you can train your drivers to be brand ambassadors.
Your drivers may be excellent at navigating the traffic, but chances are they haven't always had extensive exposure to customer service training. Our drivers often spend far more time in front of our clients than we do - so it's important that they've received proper training to ensure they present a good impression of your brand.
Take a minute to consider the following for driver training:
There are five basic customer service skills that every driver needs, to be able to become brand ambassadors. These are:
Basic communication skills

Too often, we assume that basic communication skills are just a given, and that every employee naturally knows how to handle themselves in front of clients. Many drivers are not properly trained on professionally greeting customers and making small talk. This causes them to come across curt and abrasive, whether it be through shyness or just genuinely not knowing what to say.

One of the best ways to make a good impression on customers is through relationship building. Teaching your drivers how to make a friendly greeting, and to ask simple questions like "how are you?" will go a long way towards building better customer relationships.

Managing crises and customer expectations

Without customer service training, drivers are sometimes taken by surprise if a customer has a query, or gets upset. It's a good idea to give all of your fleet's drivers basic product training to help them address impromptu queries about additional products or services.

Drivers also need to be trained on how to manage an angry customer professionally - as the natural human reaction in this

sort of situation is to get defensive and lash out. Teaching your drivers how to manage customers' expectations, and respond to complaints empathetically, and with decorum will help them feel empowered if they're faced with confrontation.
Organisation skills

To help your drivers make a good first impression on clients, it's important to train them on basic organisational skills. This includes training on how to load and unload vehicles safely (protecting orders against damage).

Drivers should also be shown how to keep their paperwork in order, so that clients aren't kept waiting. Simple things like having a clipboard and pen on hand, so that the customer can sign paperwork without having to search for things to write with or press on, will add to creating an excellent impression on your customers.
Professional dress code

It goes without saying that customers are more receptive to staff that are dressed neatly and adhere to proper hygiene standards. Training drivers to be conscious of their appearance, and to take care of their hygiene (e.g. bathing, shaving and wearing deodorant) will ensure that your staff are properly equipped for face-to-face interactions with your clients.
Don't take it for granted that your drivers intuitively know how to interact with customers. Soft skills like customer service are an important part of upskilling your drivers, and building a successful fleet.
For more information about fleet management, subscribe to the EQSTRA newsletter. We'll keep you updated with all of the latest tips and trends from the industry.