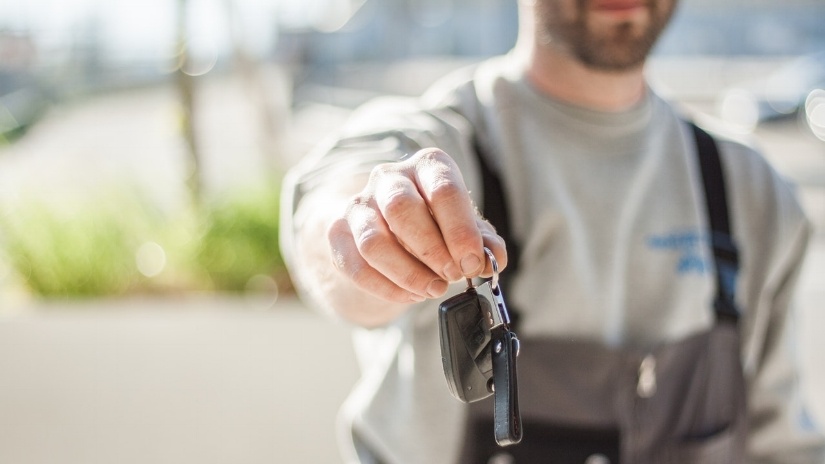 Driver coaching and safety are critical to any organisation with a presence on the roads; here are some tips on how to build a culture of safety in your organisation.
This article was updated in August 2018.
Many drivers on the road will have had a nasty experience with a branded vehicle that was caused by a failure to adhere to road safety tips. Not only is this a dangerous situation, but it could also cause irreversible damage to your brand, with consequent implications for revenue.
Keeping your driver safe on the road starts with education, which must be constantly enforced. You can also build it into KPIs, and monitor behaviour through telematics, which will give you information about excessive braking or swerving, for example.
If a vehicle is used in a fleet, it is your responsibility as employer, to ensure your employee's safety behind the wheel. This means you should make sure that:
Your vehicles are fit for purpose, regularly inspected and well-maintained.

You have a

company car policy

in place which explains the aspects of driver liability and safety procedures.

You see performance reviews as part of the

driver training

and career growth process.
Prevention is far better than cure regardless, so here are some tips on the sort of messaging you should be reinforcing on a regular basis.
Act as a coach, or mentor, when reinforcing the messaging
At the same time, use the reinforcement during meetings to get the drivers to talk about their experiences, and brainstorm how to be better drivers. Keep the messaging simple, while driving home the point through messaging that makes sense, but isn't propaganda, because that will also put people off.
This helps create a safety culture. And everyone needs to buy into this, so implement this from day one – on boarding new staff – and make sure even the bosses walk the talk.
Follow the rules - from the top down
Although it seems obvious, many people ignore basic rules as detailed by insurer Nationwide, such as don't multitask, don't use your phone, and keep your speed at a level that allows for full control. In addition, it's a good idea to drive defensively by being aware of what other road users around you are doing, assume the worst and be prepared to avoid crazy driving and make sure you have a large following distance.
To encourage your drivers to adhere to the rules of the road, incorporate driver incentives to create a culture of safety and efficiency.

According to Markel Specialty, an online insurance division:

"Obeying traffic rules and using common sense are essential. Traffic rules are in place to help protect you and others while operating a vehicle on the road. Make sure you know the rules and that you apply them to your own driving every day.

You should know and understand the following:
Speed limits
Traffic signs and signals
Follow the 2-second rule
Signal your intentions
Pass with care and only where allowed."
---
Read up on how we encourage and incentivise good driver behaviour at EQSTRA Fleet Management
---
The insurer also recommends making a safe-driving plan, which includes building time into your trip schedule for breaks, and making sure all your mirrors are adjusted before setting off.
In addition, make sure all the cargo is properly secured, don't grab down to get something that has fallen on the floor, always wear your seatbelt and don't drive drunk, or when too tired.
What if you have an accident?
Make sure no-one is injured, stay at the scene, call emergency services, and stay in the vehicle if you are on a busy road. You'll also need to get all the information, such as any other vehicle details, and it makes sense to take as many photos as possible.
We also recommend 5 things drivers should do when involved in an accident. These include:
Stopping and staying calm: Drivers need to be trained and reminded to stay calm if they're involved in an accident.
Communication is key: All fleet companies should have an 'accident response' policy in place, and drivers must be able to report the incident internally as soon as possible.
Document the details: Once all necessary people have been contacted, drivers need to take note and document the details of the accident.
Report your case to the police: Most companies require all accidents to be reported to the police, even if it's a minor accident.
Check your facts and sort out your administration: One of the best habits a fleet driver can have is to write down how the accident happened – step-by-step – to use as a reference (along with the police report).


This helpful infographic shares some important driver safety tips. Print it out and use it to train your drivers: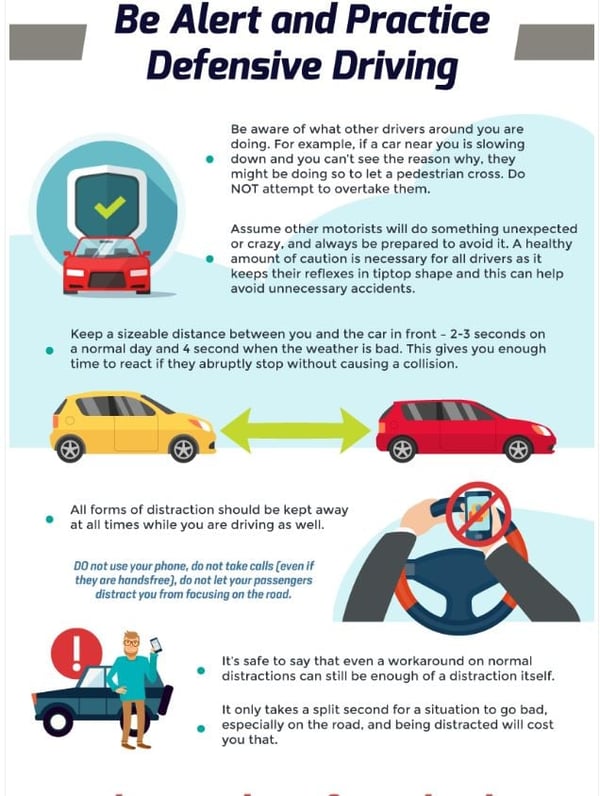 What are you doing to create a culture of driver safety in your organisation? Let us know in the comments!
---
Have a question you'd like to ask our community of experts? Click below: