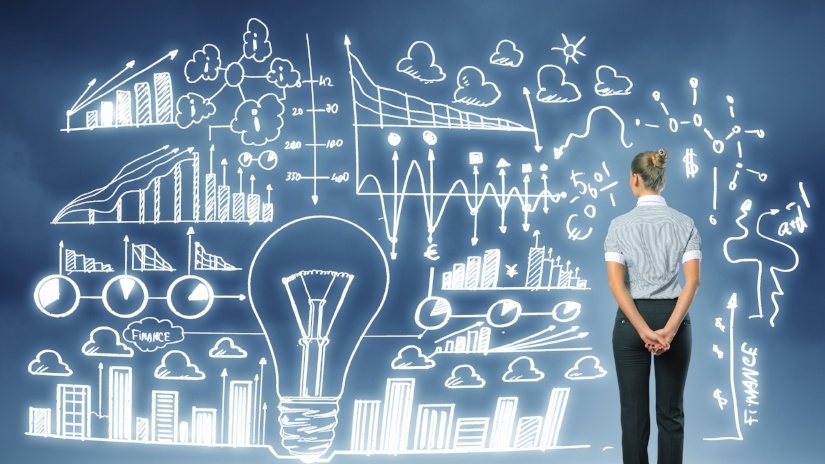 New Mobility Services (NMS) are shaking up the automotive world, but is your fleet future proof?
There's no doubt that the revolution of the automotive industry is already well underway. New Mobility Services, more commonly known as apps like Uber, have taken the market by storm and every vehicle manufacturer worth their salt is furiously working on self-drive and semi-autonomous vehicles as well as alternative fuel sources.
Things are going to change and it is more important than ever for fleet managers to stay on top of what's happening in their industry and look to international markets to gauge expected changes in a local context. It's crucial to nurture your networks, stay on top of the news and start looking at how adaptable your fleet really is.
That said, it's not going to happen overnight and it all depends on what type of fleet you run, which is why fleet managers need to educate themselves as much as possible.
It's going to start on a personal level
Around the world, economists, automotive experts, business analysts and possibly even a few astrologists are incessantly debating the future of transport. It's safe to say that nobody has a crystal ball, but some solid and helpful research has come out of all these debates.
First, there are the facts. According to this White Paper published by CAR (Center for Automotive Research, based in the U.S), there has been a massive uptake in new mobility services in "more than 75 countries globally. In the United States, 650,000 driver-partners work with the two biggest operators, Uber and Lyft." In South Africa Uber logged one million trips in 2014 and in 2015 it was two million in just the first six months (source: itweb). There is clearly a demand. And while most countries are still hammering out the details of regulation regarding such services, we all know that when there's demand for a product, it will continue to grow.
One report that everyone in the industry should read is the Innovation Group's 'Future Now Report 2016'. It's an in-depth study of, and predictions for, the future of the automotive landscape in South Africa. The below excerpt sums up their expectations for the local industry:
---
"There is a vision, in the not-too-distant future, in which self driving cars hold a lot of promise. The technology exists. Some, particularly in Europe, are eagerly preparing for this scenario. Others are more sceptical about the practical feasibility, especially in Africa where the infrastructural limitations (roads, electricity etc.) hold back the vision, at least in the foreseeable future. Our research indicates that self-driving cars may only become a reality in South Africa in 20 or more years and that this may spur innovative advances in infrastructure, energy services and ultimately the look and feel of roads and cities. However, a substantial investment in vehicle-to internet communications, along with cost effective sensor- and radar-based solutions would be required. Self-driving cars will certainly usher in new paradigms for the way drivers can work and be entertained in these vehicles."
---
Adding fuel to the fire
If you really want to know where the future of fuel is going, ignore all the global political bluster, and look to where the automotive powerhouses are spending their R&D budget. BMW, Mercedes-Benz, Ford, Volvo, Nissan, Volkswagen, not to mention Tesla, are all spending massive amounts of time and money on refining and expanding their electric vehicle portfolios.

Caterpillar already has an all-electric excavator, whilst Scania and Volvo are currently developing their next-generation electric trucks and buses. These companies will shape the future of fleet vehicles through the products they're developing - and keep in mind - they're developing these products due to customer demand.

When it comes to heavy-lifting vehicles, especially in SA, it's likely we'll be able to run mixed fleets for years to come. But there is no getting around the fact that the fuel landscape is going to change and fleet managers will have to adapt.
Personal-use fleets will be most affected
Both the CAR White Paper and the Future Now Report emphasise the fact that the automotive revolution will start with personal mobility, as we're already seeing with Uber in South Africa. People want reliable alternatives to using their vehicles and many people would like to avoid purchasing vehicles completely, but only if the alternative is more convenient and costs less than owning a car.
Therefore, the fleets most likely to be affected by the introduction of car-hailing services is the vehicle rental sector. Many business travellers and holidaymakers will much rather opt for a vehicle-on-demand service as they don't have to worry about finding parking and navigating in a new place.
In the UK, the vehicle rental market has already taken a knock. According to an article in the Daily Mail, statistics in 2016 showed that rental car transactions fell by 15%. Uber held 43% of the market whilst rental companies accounted for only 40%. South Africa may be slower on the Uber uptake, but it's clear that there's a huge demand for services such as Uber, so vehicle rental companies need to start making drastic changes.
Opportunities
That said, Uber is not perfect and has had it fair share of problems and criticism. After several flare ups between taxi operators and Uber drivers, as well as attacks on drivers and passengers, many people are hesitant. This may just be the perfect gap for traditional car rental companies to re-look their model and offer customers certain tailor-made services / packages that are more attractive than using a service such as Uber.
At the end of the day, services such as Uber are here to stay and they're going to keep growing. If it's not Uber, it will be someone else. There may be some initial red tape and protests, as we've already seen, and in SA the uptake may be a little slower, but there's clearly a demand, which means it's only a matter of time before these services become a country-wide fixture.
Transport of goods and deliveries
UberEats is already in operation in South Africa, putting it in direct competition with the likes of Mr. Delivery. And now UberRUSH is testing local waters. According to an article published on IT Web, Uber is already being used informally to deliver articles and that, "UberRUSH is aimed at small businesses that want to cut down on courier costs or personal time on the road. The app allows users on both ends to track the delivery in real-time and only kilometres on the road are charged, as opposed to round-trip delivery costs."
Uber, however, wants to assuage fears that they're going to storm the local deliveries market. General manager for Uber in sub-Saharan Africa, Alon Lits, told the Sunday Times they will complement, not compete, with courier services. The aim of UberRUSH is to fast-track the last leg of a delivery, he said.
Is my fleet going to drive itself?
The self-driving vehicle revolution is going to be more drawn out than the fuel revolution for many reasons, but mainly due to legislation. The questions around liability, public trust, and logistics will make it difficult to phase-in self-driving cars with human-driven vehicles because the two sides are going to struggle to communicate, which will hamper safety. We've seen a number of incidents involving self-driving cars, and it's clear there are many concerns that still need to be ironed out.

That said, when you look at the number of self-driving projects underway in America alone, it's clear that human innovation is determined to find solutions to get these vehicles into general service as quickly as possible. An article posted on the WPTV news website, informs readers of a law recently passed in the state of Florida, USA, which allows autonomous vehicles on the road.

It's likely that autonomous vehicles will start being used only in specific areas on determined routes, but this will expand because they will be popular and they offer convenience. That alone should be a red flag to experienced fleet managers to keep an eye on autonomous vehicle development. As convenience and efficiency are the cornerstones of the fleet industry, there is no doubt self-driving vehicles will start making a play for their share of the fleet industry sooner rather than later.


Less panic, more logic
There's no doubt that Uber and similar services will change the fleet landscape in South Africa, but it's not all doom and gloom. When it comes to the transport of goods, customers will always want reliability and to know their goods will be safe whilst in transit.
So whilst there may be a shake-up in the courier-service industry, traditional goods transport is unlikely to be affected any time soon. There will always be a need for specialised transport ranging from Food & Beverage or hazardous materials and everything in-between. As mentioned at the beginning of this article, staying informed is key – the best fleet managers will be able to adapt their fleets to changing conditions and in many cases they'll be able to use many of the changes to their advantage.