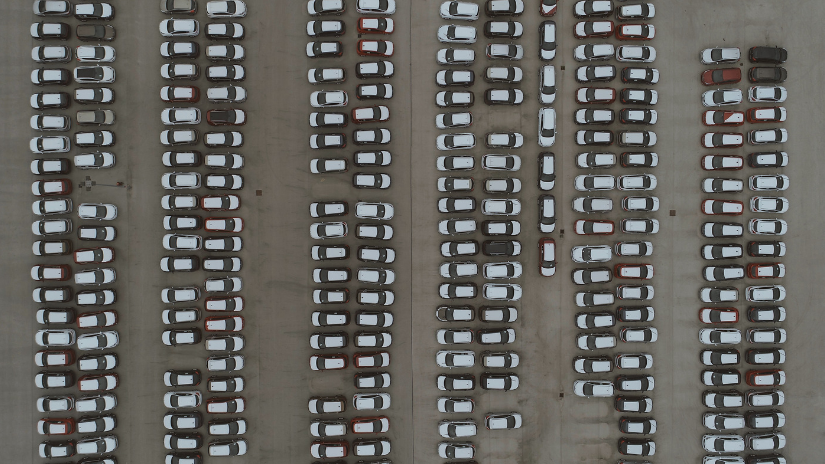 How do you know which vehicles are a good long term investment? We share our advice here…
The subject of the resale value of a car is as contentious as it is variable and many a private owner has been devastated when offering 'dearly beloved' for sale and receiving an offer from a dealer well below what they thought it would be worth.
For fleet operators, particularly those who purchase outright, the resale value become an integral part of the total cost of operation calculation and needs to be maximised in order to balance the equation.
In both scenarios, the resale value of a car is rather fluid. It is common knowledge once the vehicle leaves the showroom floor to become 'second-hand' it can instantly lose 20% or more of its value and then continue to lose value as the kilometres mount up over the years of use. The physical condition of the vehicle also plays a role in determining resale value.
Supply and demand also factor into this with high-demand used model derivatives having higher resale potential than those not in demand – and, with the ongoing hikes in the fuel price and the volatility of the currency, there is likely to be an uptake in favour for pre-owned cars, both privately and from smaller fleets.
All of this will impact the resale value figures.

"Resale value is largely determined by the appetite/desire for a vehicle in the resale market," says Leonard van der Bergh, Manager Fleet Performance at EQSTRA Fleet Management.
"We find the resale values of fleet vehicles are fairly consistent as the appetite for fleet vehicles in the resale market is fairly high. This could be due to the way the fleet companies position their resale strategy, marketing of vehicles and perceived value of the vehicles by the market.
"Fleet companies have stringent maintenance regimes in place to ensure vehicles are well maintained in line with vehicle manufacturers' standards and are in fair wear and tear condition. Regular fleet inspections and corrective action taken during the life of the contract ensure that vehicles maintain good resale values.
"The ratio between age of a vehicle and mileage of a vehicle is the main determination of the resale value of a vehicle, thus the importance is to not let vehicles age or run past economic life cycles as this will affect resale values negatively."Other factors such as operational use of the fleet also impacts the resale value of fleet vehicles as some vehicles are modified to suit certain applications or operational requirements. The application of the vehicle could also cause additional wear to a vehicle which also impacts the resale value negatively.
"For fleet managers trying to establish which vehicles will hold value the best, say, in a 3-year/120 000 km period, a useful rule-of-thumb measure is to look at the top 10 secondhand sellers according to monthly published sales statistics.
It is important for fleet managers to realise when trying to factor resale value into their planning, optional extras fitted to the car rarely count for anything in what a dealer is prepared to offer at trade-in time and their price will be largely driven by the figures published each month by TransUnion.
An analysis done last year by Gumtree Automotive revealed white is definitely the favourite colour in the market with more than twice as many white vehicles listed as blue ones followed by silver in third place.
Jeff Osborne, Head of Automotive for Gumtree SA, said he believed this reflects white's reputation for a lower cost of maintenance and repair.
Because the second-hand market caters for the budget conscious buyer, the purchasing patterns tend to be rather conservative with the high demand concentrated on practical, affordable, reliable and low maintenance models with a solid reputation for these attributes.
What to consider when choosing a fleet vehicle that will hold value:
How many kilometers will this car drive?

Is this car fit for purpose (i.e. driving a sedan through the bush will have a much bigger effect on the car's condition than using an appropriate vehicle, like a 4x4)?

Is this model in high demand or low demand?

Are you aware of the

top 10 secondhand sellers

, and is your model one of them?

Colour - is your car white, blue, silver or some other colour?

Are your vehicles

practical, affordable, reliable and low maintenance models?
Factors that influence the appetite or desire for vehicles in general are:
Origin of the vehicle (Japanese vs Korean etc.)

Age and kilometres of the vehicle

Condition of the vehicle

Availability of parts

Reliability of the vehicle and after sales support

Cost of maintenance

Facelifts introduced by manufacturer

Fuel type (Diesel or petrol)

Fuel economy

All in all, there are many things to consider when choosing a vehicle that will retain value, but it's important to look at the factors mentioned and make an informed decision.
---

Find Out If Your Fleet Is Fit For Purpose