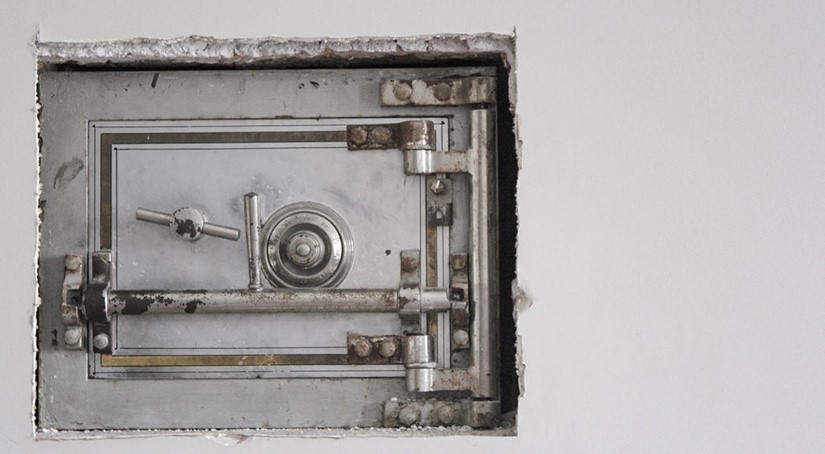 They say when the going gets tough, the tough gets going. According to this adage, Eqstra's workshop employee, Cloete van Wyk is as tough as a stainless steel bolt.
After Covid-19 lockdown cleared South Africa's office buildings, roads, people and cars, customers at the Eqstra workshops have been reduced to a trickle, consisting only of those delivering an essential products and services. Faced with the devil of being his wife's DIY slave 7 days a week or the deep blue sea of extreme boredom five days a week at the workshop, Cloete decided to choose the third alternative: Using one's time constructively to solve a problem.
Problem: Some of Eqstra's customers delivering essentials to smaller businesses have been inundated with cash theft. To most of the very small business across the country paying for goods on delivery with cash is still standard practice. Often the safes installed in the delivery trucks do not stand a chance against thieves desperate for cash.
Solution: As a boilermaker, Cloete knows what it takes to build and open a safe with standard tools such as disc cutter machines or an oxy-acetylene cutter. The standard SABS Category 1 to 3 safes can be opened within 15 to 60 minutes. He used this knowledge to design and build an improved drop safe made from an alloy multiple times stronger than what most safes are made of. The drop safe will be installed in the coming days in one of Eqstra's customers' delivery vehicles to test its suitability for the industry. If successful, Eqstra plans on offering the product to its existing customers.
Eqstra's workshops provide the efficient and reliable servicing and maintenance of Eqstra customers' out of warranty commercial vehicles. Eqstra's panel shops provide a professional repair service to our customers' uninsured commercial vehicles, offer our customers the convenience of having panel work done during scheduled service and maintenance. Eqstra currently has three such facilities in South Africa, as well as in Namibia, Botswana and eSwatini.