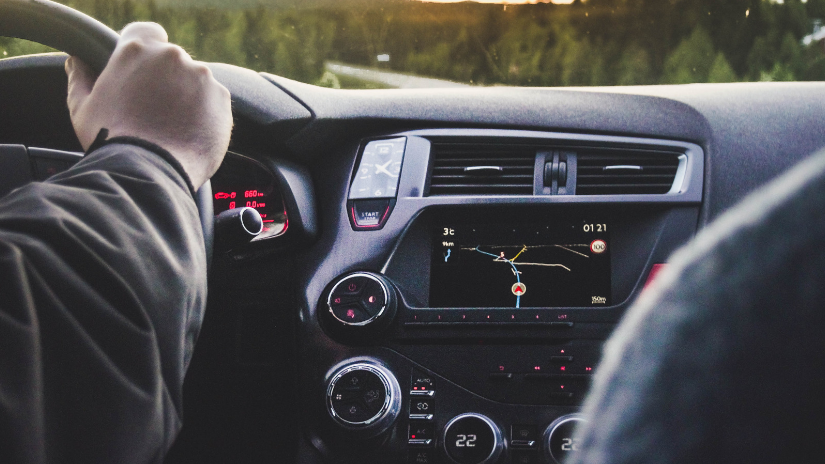 If you're new to fleet management, you might not know all telematic options available to you! Here's what you can get from EQSTRA Fleet Management.
Modern technology has made fleet management much more interactive (between drivers and managers), and also extremely data-driven due to all the information that can now be collected. 'Telematics' is the overarching term used for these systems, but it can get a bit confusing or even misleading as most people who don't work with telematics on a daily basis aren't 100% sure what the technology entails.
According to Dwayne Porter, EQSTRA Fleet Management Business Manager for GPS Tracking Solutions, "Fleet telematics serve the purpose of ensuring your fleet delivers the best possible ROI, and in this business that means turning data into useable information. EQSTRA Fleet Management runs a fully web-based telematics system that can be tailor-made to provide data crucial to the end user, or client. This type of system allows EQSTRA Fleet Management to design unique telematics solutions for each client based on their specific fleet and business needs. A 'copy-paste' system will never give the best results for each client, so we've structured all our systems so they can be adapted for each customer."
There are plenty of options to choose from, so we've put together a list of the core functions of current telematics and an overview of how these are used to optimise your fleet. This will give fleet managers a much better idea of what telematics entail and how it can benefit their core business:
1. Remote Vehicle Control
A key feature offered by EQSTRA Fleet Management – and that dramatically improves fleet operations – is installing hardware that allows remote control over certain vehicle functions via GPS. This means fleet managers can set limits or control features such as:
Speed limiting – you can limit a vehicle's top speed.

Speed limiting according to area – allows you to govern vehicle speed according to speed limits on the routes they travel. So, in an 80kph zone, the vehicle will be limited to 80kph etc.

Geofencing – this restricts the area in which a vehicle can operate. If vehicles stray outside of their demarcated operating area, the fleet manager and driver will each receive an alert. This means much less admin to determine whether your fleet is operating when and where it should – no reports to comb through, but rather instant alerts that can be turned into a full report if needed.

Prevent excessive idling – most fleet managers know that excessive idling is a leading cause of unnecessary fuel costs. And hour of idling uses as much fuel as driving between 80 to 120 kilometres. Clients can determine their own maximum idling time, depending on their operations, and when the maximum is reached the engine can be switched off remotely. Again, an alert is sent to both parties. To accommodate for exceptions, fleet managers have access to the system and can change the maximum idling time of any of their vehicles when needed.

2. Driver Identification
Driver identification is a core element in ensuring the safety of your fleet as well as your drivers. Depending on the type of fleet you run, you can either use key tags, pass codes or biometric scalers. Biometrics is definitely the most secure, and according to Porter they encourage most clients to choose this option, especially if their fleets are used to transport valuable goods or have to travel through unsafe areas.
---
---
Tracking vehicles in real time via GPS gives fleet managers full control over all fleet operations. Real-time tracking also gives managers the opportunity to easily re-direct any vehicles if necessary and to make an on-the-spot call if a situation arises, for example, where one vehicle needs to replace another. Being able to see where all vehicles are at any given time means you can make instant decisions to keep your fleet running smoothly. Live tracking also enables fleet managers to address any poor driver behaviour immediately, without having to wait for a month-end report. This can make a huge difference in fleet efficiency, especially if drivers know they are being monitored in real time.
3. Live Tracking
With telematics systems monitoring and managing so many aspects of your fleet, the collection of data and reporting becomes much easier and more accurate. These can also be tailored to suit your business needs, and you can monitor everything from fuel consumption and engine statistics to hard braking or the number of times a driver veers off their specified route – to name only a few.
A solid telematics system will be recording all of this information anyway, so fleet managers can decide which information is most important to their fleet and this can automatically be compiled into reports.
Says Porter, "With telematics it's possible to monitor nearly every aspect of your fleet in real time, and then turn this data into reports when needed. The real challenge now becomes what to do with all this data. How do you decide what is important, and what data you need in order to keep optimising your fleet?"
According to Porter this is probably the most important part of modern telematics, because if you don't know how to use all of this data to your advantage, you are not putting your monitoring systems to good use.
At the end of the day, the best fleet management companies are going to be those who know how to wade through all the information and zone in on the data you need to streamline your fleet, which is why EQSTRA Fleet Management makes this a core part of their business. There may be some common factors, but every fleet is different, so the type of data (or level of importance) will vary depending on your fleet's purpose. Knowing how to effectively use all the data collected via your telematics system is what makes the difference between mediocre and true fleet efficiency with a solid ROI.
---
---
Want to find out more about our GPS Tracking Solutions? Contact us below: