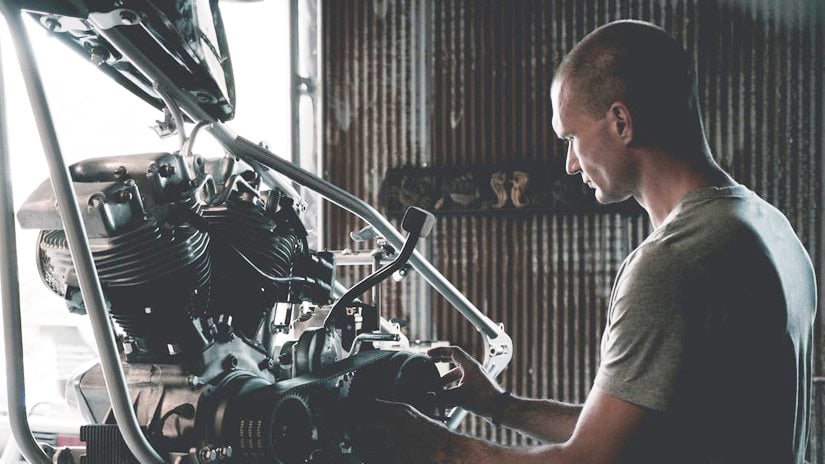 To stay safe while working during the C-19 lockdown, vehicle workshop staff always need to constantly remain cautious and vigilant. We have drawn 6 tips to beat the C-19 pandemic in a vehicle workshop.
Working in an environment where machinery moves from one hand to another requires people to pay extra attention to their surroundings during the coronavirus pandemic. It is important that technicians are educated about the coronavirus and how important it is to stay safe. Here are 6 top tips on managing vehicles and staff that require workshop maintenance.
Tip 1 - Regular vehicle sanitisation
Vehicles often move from one person to another. Education on vehicle use policies is key in ensuring vehicle users know what they need to do to keep the vehicles free of the virus. Attila Dobos perfectly outlines how to effectively sanitise vehicles.
Tip 2 - Safety in the workshop and standby teams
Despite companies wanting employees to work from home, there are jobs that require onsite presence, such as mechanics in vehicle workshops.
Eqstra's General Manager Johnnie Marais has been on top of Eqstra's commercial workshops and panel shops since the start of the pandemic in South Africa. Marais had this to say about how they are keeping the Eqstra workshops running.
"The biggest challenge is staying open. We can't work off site or remotely, therefore keeping the highest of standards in place when it comes to hygiene. We have a stand-by team in the form of junior and senior managers in place. The team is made up of qualified technicians and they are isolated at home. The core team work on daily tasks and considering methods with the least exposure. Should a workshop get closed because of an outbreak, the standby team can be dispatched, inspect and make the necessary decision what is needed to keep the vehicle on the road or schedule repairs with other workshops or technicians. Eqstra's main priority is to ensure our staffs safety and make sure that the workshops that are supporting essential services under level 4 do not get closed".

The workshop employees are required to wear face masks throughout their shifts, wash their hands with water and soap for at least 25 seconds on a frequent basis, and make use of an alcohol base hand sanitiser.
Tip 3 – Consistent sanitisation of vehicles
Customer vehicles entering and exiting workshops should be disinfected. Best auto repair experience gives us good tips on how to keep your workshop and customer vehicles disinfected during the C-19 pandemic.


Tip 4 - Nobody is allowed in the workshop other than technicians
In order to minimise and prevent the coronavirus in the workshops, it is imperative that the only people allowed inside the workshops are the technicians. This means, no management, no customers, and certainly no external drivers.
When customers bring their vehicles to the workshops, the system should be simple and paperless.
Tip 5 - How vehicle mechanics should treat tools
Any shared equipment in a workshop such as vehicle lifts, or wheel balancing equipment should be wiped down before and after using the equipment. take special note of the high touch areas like the controls. Regular sanitisation of own tools should take place by the technicians. Where at all possible, hand tools should never be shared between technicians.
Tip 6 – The use of gloves in a workshop
Wearing gloves during the C-19 pandemic has been a debate that is on-going, and some people are wearing gloves because they feel like they are protected from the virus. Like anybody else, mechanics in the workshop find themselves in the same predicament. Do they wear gloves, or do they not?
Well, the most prudent answer is that you don't wear gloves, if you don't know how to use them. Wearing gloves while not washing or sanitising them between each touch point is pointless. Kelly McCarthy explains in a video how to use gloves correctly during the C-19 pandemic.