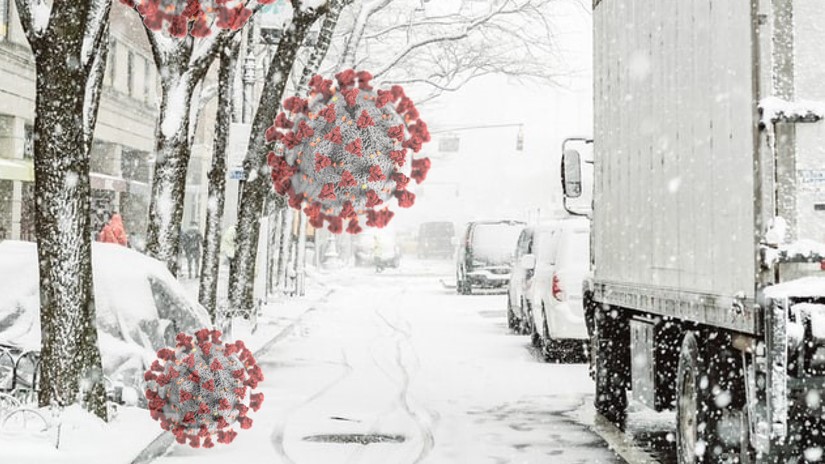 As the whole world faces a pandemic that not only poses a threat to people's lives, but to businesses as well, safety measures and strategies need to be put in place.
By now, everyone should know what Covid-19: Coronavirus is. If you don't know, then it is highly important that you know what the world is facing and how to make sure you are not infected by this virus.
What is the Covid-19:?
According to WHO, Coronaviruses are a large family of viruses which may cause illness in animals or humans. When it comes to humans, several coronaviruses are known to cause respiratory infections ranging from the common cold to more severe diseases such as Middle East Respiratory Syndrome (MERS) and severe acute respiratory syndrome. The most recently discovered coronavirus causes coronavirus disease COVID-19. Get more information on recent updates on the Coronavirus Covid-19SA:
How does COVID-19 affect Fleet Managers
Covid-19 currently stands at 1,686 active cases in South Africa. Where does that leave you as a Fleet Manager? What pressures do you need to endure? Not only do you need to worry about yourself, but you need to be actively concerned about the safety of your employees and the operation on your fleet. During these trying times, drivers of essential services are on the road because at the end of the day, business must continue. As a fleet manager, it is your responsibility to keep your drivers safe.
Because the virus is primarily spread via person-to-person contact and also by touching a surface that has a living COVID-19 virus on it and then touching your nose, eyes, or mouth, as a fleet manager, it is your responsibility to lower potential infections among those using fleet assets and to minimize the risk of spreading the virus to others with whom drivers interact. The Covid-19 SA website explains how the virus is transmitted.
As a fleet manager, the best thing you can do to ensure the safety for your drivers is to make sure that they follow the prevention guidelines set out on the WHO website. You can make sure that this happens through frequent educational methods where you actively engage your drivers.
Ultimately, your role is to make sure that your stakeholders feel safe. Be it your employees or customers; everyone needs to feel that you have their best interests at heart. You need to come across as knowledgeable about this pandemic, so you need to do your research. You need to go beyond reading about the coronavirus and how it can be prevented but actively do research. This will help when you address your stakeholders and which route you will take. People need to feel safe, therefore if you come across as someone who knows what they are talking about, it will make them feel at ease and be willing to put an effort to heed your instructions.
Employees to work remotely
In an effort to reduce and stop the spread of the Coronavirus, South Africa has entered into a 21 days lockdown.
Your objective is to ensure the safety of your employees and heed to the laws put down by government. The best thing you need to do in this situation is to have your employees work remotely from home to ensure that your company doesn't suffer financial loss.
You can make use of the below number as per the minister's directive.

GBV Command Centre: 0800 428 428 / *120*7867# from any cell phone
Persons with disabilities, SMS 'help' to 31531
Women Abuse Helpline: 0800 150 150
Child line: 0800 055 555
SAPS Crime Stop: 0860 10111 / SMS Crime Line: 32211
GBVF-related service complaints (SAPS): 0800 333 177/
complaintsnodalpoint@saps.gov.za
National AIDS Helpline: 0800 012 322
National Human Trafficking Helpline: 0800 222 777
Suicide Helpline: 0800 567 567
National Department of Health: https://www.health.gov.za
National Institute of Communicable Diseases: https://www.nicd.ac.za
World Health Organisation: https://www.who.int
Coronavirus Hotline: 0800 029 999