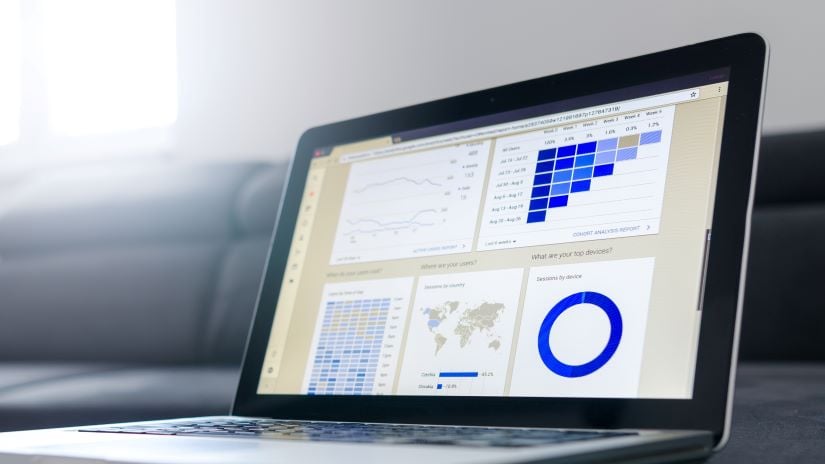 Want to know more about how EQSTRA can increase your fleet cost savings? These four graphs tell it all.
We've been in the fleet management business for over three decades, and one of the main reasons why our clients keep coming back to us for all their fleet rental and management needs is simple; we keep our fleet costs low.

This may sound straightforward but the answer to how we do it is exactly why we've been around for so long. In this blog post, we're going to take a closer look at exactly how we manage to deliver such great value to our clients.


Lower Procurement Costs: Economies of Scale
We take pride in being able to identify cost-saving opportunities through strategic procurement practices.

Understanding that hidden costs can creep up and oftentimes overshoot incidental savings that come with initial cost and delivery savings, or the fact that fleet managers fail to quantify costs that aren't immediately obvious, are some of the factors we take into account to keep procurement costs to a minimum, saving you money.

Procurement savings through economies of scale is one of the fundamental ways in which we drastically reduce the cost of procurement costs on our fleets. The reduction in unit cost as the scale of production increases is the core principle behind this strategy, and due to our ability to take on large acquisitions, we can carry over large savings to you, our client.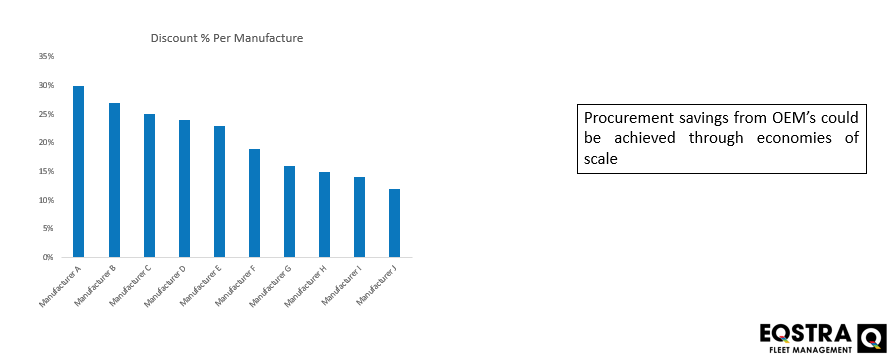 We Go With The Flow
A key principle of running a successful fleet management company is fuel cost management.

Fuel is one of the biggest expenditures when it comes to managing fleet operations, and while a fleet managing company cannot control the cost of the fuel, it can control the procurement of it.

We are experts at taking advantage of diesel rebates from our preferred suppliers that can lead to significant savings as shown in the graph below.

By keeping our finger on the pulse of the South African fuel industry, we are able to use our decades worth of bargaining experience to cut fuel costs down to the bone.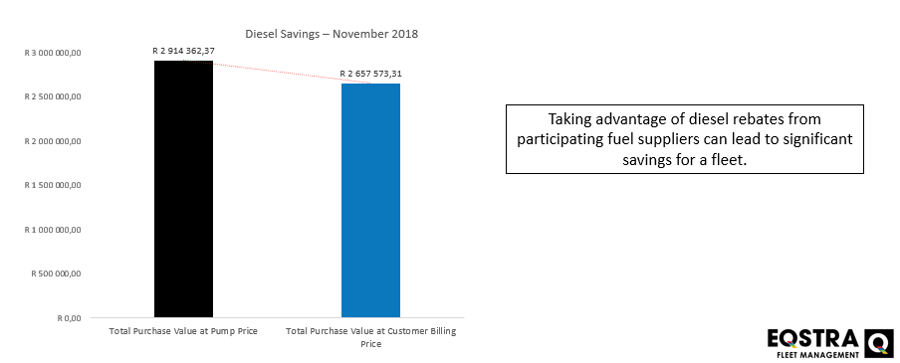 Getting The Right Fuel Suppliers
Identifying the most cost-effective fuel supplier is paramount to cutting down on total fuel costs for your fleet.
We specialise in identifying the fuel management needs of your fleet, meeting with various suppliers to see who will best match those needs, and then selecting the perfect fuel supplier to suit the job.

By keeping a close eye on the cost structures and price variations between multiple fuel suppliers, we are able to get the best prices, year on year.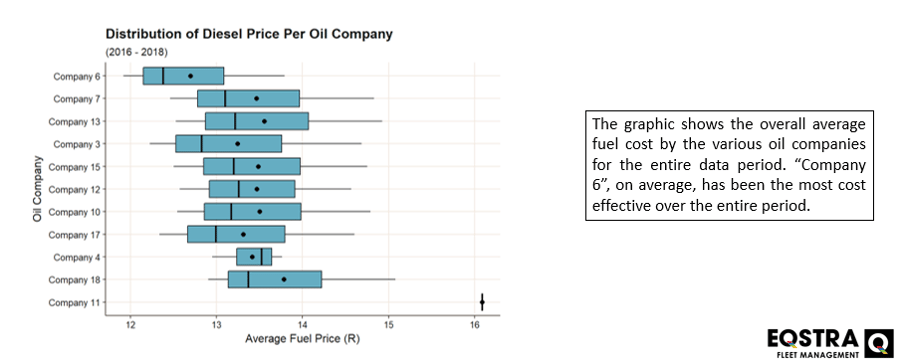 Maintenance
EQSTRA partners with major suppliers and maintenance providers to present our clients with the best possible rates on fleet maintenance. We are able to select the optimal maintenance provider according to the specific requirements of your fleet, resulting in optimised turnaround times and saving you not only money but your precious time as well.

We also keep track of all your maintenance records so you can be sure that your vehicles are operating within safe and reliable parameters.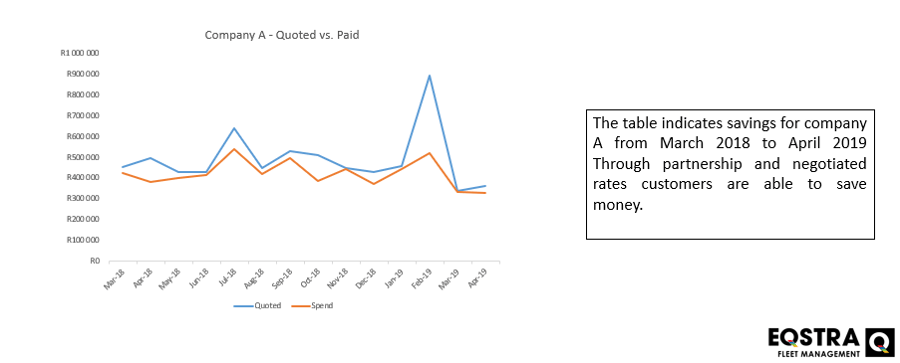 We've barely scratched the surface of our fleet cost savings strategies, but you can find out more about how we can save your business money through our industry-leading fleet product development and innovations in the video below.
Download our fleet management policy to discover even more.