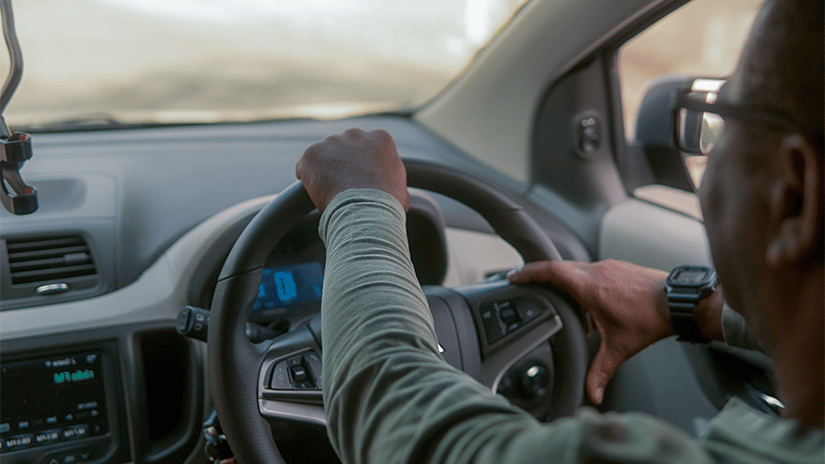 Every day you put your company's fleet assets and any goods being transported directly in the hands of your drivers. Driver performance, therefore, has a direct impact on your business performance and reputation.
When you take a step back and look at your overall business and fleet operations, it should be clear that drivers play a much bigger role in a company's success than they're given credit for. Driver performance is directly linked to your company's safety and reliability track record, and this can make or break your business reputation.
For this reason, it's important to not only have a robust recruitment policy to attract the best drivers but also to assist with training when necessary. With the right tools, you can see the behaviour of each driver and then take action to rectify poor driving habits. The correct driver behaviour can completely transform the way your fleet operates and reduce costs!
Safety first
A driver's first priority should always be safety. The risk of injury or damage to goods and vehicles can be dramatically lowered by:
having a strict policy that drivers are not allowed to work past a fixed time limit. This Arrive Alive article gives excellent insight into how companies can set safe parameters for their drivers because local law isn't very comprehensive. Make sure your drivers are not at risk of fatigue.
having a clear fleet policy on what drivers must do in the event of an emergency (such as hi-jacking) or if they're involved in an accident. Make sure drivers have all the necessary information and contact.
optimising routes to incorporate the safest roads (if possible) with dedicated areas where drivers can stop and rest if needed.
sending drivers on a first-aid course, even if it is only to create awareness of the risks of irresponsible driving.
regular vehicle maintenance–this will reduce the risk of parts, engine, and tyre failures on the road.
Reduce costs
Good and efficient drivers will dramatically reduce your fleet costs. With well-trained drivers you will see:
reduced fuel consumption because they're not speeding or pushing the vehicles too hard.
reduced idling time: well-trained drivers know that excessive idling wastes fuel.
Reduced tyre costs: good drivers get more mileage out of their tyres.
Fewer repair costs: while accidents can happen to anyone, good drivers are less likely to be involved in serious incidents. You will also save money on smaller repairs such as scrapes or dings because good drivers take care of vehicles.
Lower wear & tear: whether it's the interior of the vehicle or the load area, responsible drivers take care of all aspects of the vehicle.
Reduced replacement costs: with good drivers, you will get more mileage out of your vehicles and you will get a better trade-in price (if you own your vehicles).
Less costly downtime: if your drivers are taking better care of the vehicles you will likely have less vehicle downtime, which significantly saves on fleet costs.
Why driver monitoring helps
Systems that monitor and report on driver behaviour are extremely effective in improving the safety of your fleet and also improving driver behaviour. By putting such a system in place, you can:
Monitor speeding
Pick up excessive idling
Track all vehicles in real-time
Monitor excessive braking
Identify drivers who accrue the most traffic fines
Ensure drivers stick to their allocated routes
Ensure drivers don't exceed their maximum driving time
Identify the most fuel-efficient drivers
Get an instant alert in the event of an accident
By monitoring all of the above you can help your drivers improve. Every month each driver can get their own accurate performance report and fleet managers can help them identify areas to improve. By adding an incentive for the top driver, you create an environment where drivers want to learn and improve.
This, in turn, improves the overall safety and performance of your fleet, whilst dramatically lowering your fleet costs.
Perception matters
It's important to remember that your drivers are out in the world representing your business on a daily basis. How they drive and conduct themselves reflects on your company. When you consider all the above-mentioned points and your overall business reputation, there is a very good case for investing in systems and training that will help your drivers do their best.
Want to find out how you can best optimise your fleet? Subscribe to our newsletter for all the latest developments.
Monitoring driver behaviour is crucial and it's one of many ways you can streamline your fleet operations. We know that every fleet is unique, so contact one of our expert consultants to find the best solutions for your fleet.