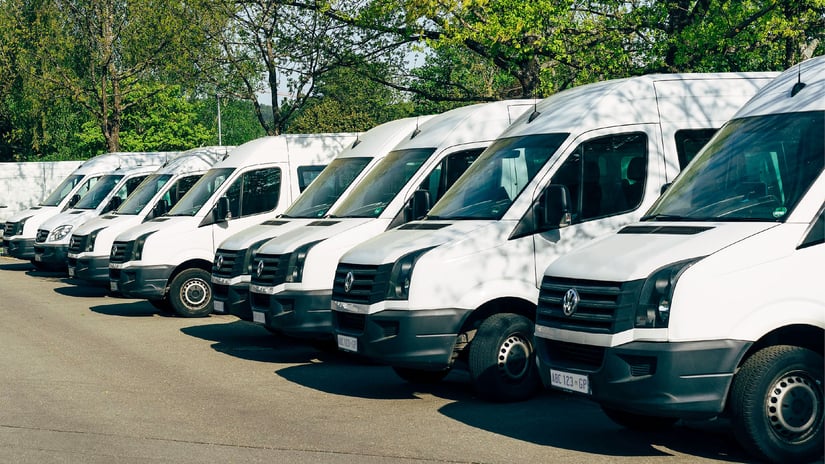 If there is one thing fleet managers have learned during the COVID pandemic it's that the ability to adapt quickly has become crucial to business survival. It's more important than ever to ensure your fleet is agile enough to accommodate unforeseen circumstances.
In many ways, the fleet industry was 'prepared' for the global pandemic because, by its nature, fleet management requires a level of planning for the unexpected. That said, nobody could have predicted the challenges of the past year, and many fleet managers are looking to fortify their fleets against future uncertainty.
It's easy to throw words such as 'optimisation', 'agility' and 'efficiency' into a presentation, but how do these translate into a fleet reality? While there may be certain 'golden rules' throughout the industry, the reality is that all fleets are different and the answers won't be the same for everyone. The solution, therefore, is to take a step back and review your fleet from scratch.
1. Create your wishlist

Take the time to create a fleet 'wishlist'. What would have made things easier over the past year? Where did you lose money? What were your key frustrations and what prevented your fleet from being able to operate?
Build up your own 'perfect' fleet, including fleet operations and budget (obviously keep it realistic). Include any changes you think would benefit your fleet - even those you might not have direct control over such as government regulations.
Once you have a blueprint for your ideal fleet that operates seamlessly and perfectly supports your core business it's time to talk to your fleet supplier and start turning your fleet into the nimble and efficient asset it should be.
2. Know your options

The fleet industry is constantly evolving and the COVID pandemic accelerated changes in many areas from regulation to technology. It's impossible to create your ideal fleet without knowing the latest developments in the industry, best practices, trends, and anticipated future developments. Keeping your 'ideal fleet' in mind, start tackling items such as:
Are all your vehicles still fit for purpose?
Is now the time to lease or buy?
Are there any new options available? Some banks or manufacturers could be offering new fleet deals also as a result of COVID.
Do your key routes still work? What has changed?
Are your staff and drivers protected? Are the correct protocols still being followed?
Is there new technology on the market that could benefit your fleet?
3. Refine your options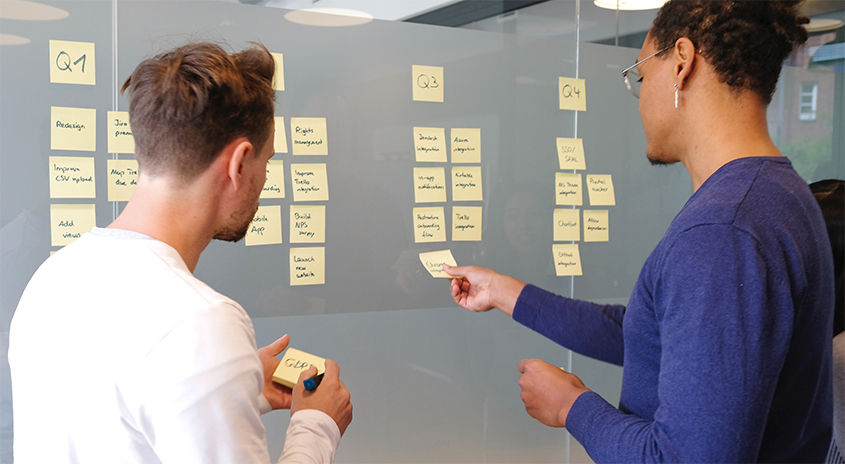 Once you start digging into the above questions, you can start refining these to suit your specific fleet. Some fleets might find that the current interest rate means it's the perfect time to acquire new vehicles, others may need to sell some vehicles and opt for more flexible lease options instead.
The point is, the only way to know this and to truly create your perfect fleet is to interrogate all these details and find solutions that fit your business. One of the positives that came out of COVID-19 is that many fleet players, from warehouses to vehicle manufacturers, have been forced to offer a wider variety of options in order to retain business. Make use of these changes to ensure you get the best deals and options for your fleet.
At the end of the day, running a nimble fleet during tough times is about knowing what your options are and setting your fleet up to be able to absorb quick changes. If your fleet can remain flexible you are able to adapt as needed. This reduces unnecessary costs and keeps things running as efficiently as possible.
Keep ahead of the game, learn how EQSTRA provides the analytical advantage.